SPORT
Why Arsenal FC May Lose The EPL Title To Any Of The Manchester Clubs This Season
All indices go on the way for Arsenal FC to win this 2022/2023 season's Premier League title for the first time in about twenty years. There are ten games left in the league with Arsenal FC topping the table with sixty-nine points. No doubt, the club may lose the title to any of the Manchester clubs going by the stated factor below.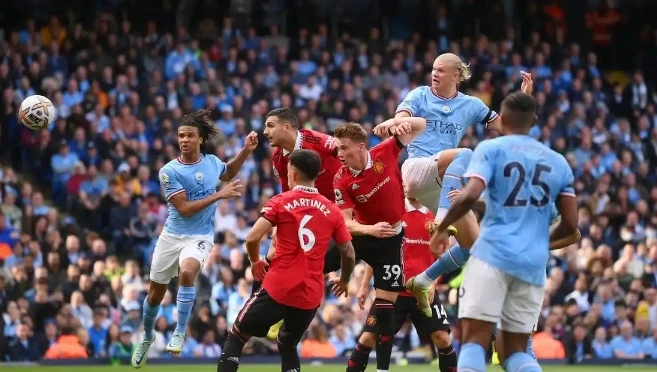 Click to see the Video on Twitter,,,Watch video on Twittter
Arsenal FC lost its second-leg games against some of the clubs it would play in its next ten Premier League games. Here are the results, Liverpool (2-0), Southampton (1-0), Brighton and Hove Albion (2-1), Newcastle United (2-0) as well as a 2-1 loss to Manchester City. Mikel Arteta's side will play these clubs in its next ten (10) games in the Premier League and it is expected that what happened last season will not repeat itself this season.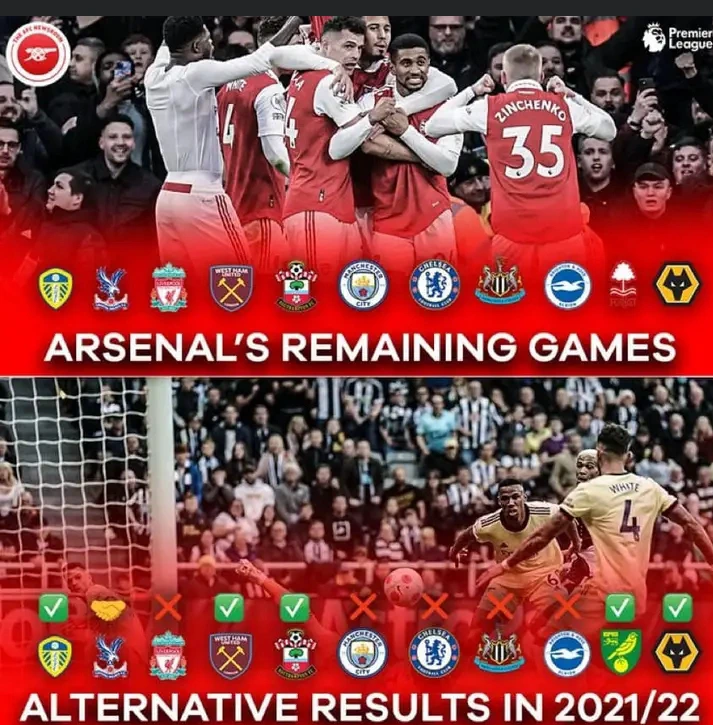 Fortunately, the club won its second-leg game against Crystal Palace by 4-1 goals. But going by the Gunners' last season's results against clubs like Liverpool, Brighton and Hove Albion, Newcastle United, Southampton as well as Manchester City, the club will lose fifteen (15) points if loses these five games, which gives any of the Manchester clubs the chance to win the title.
In last season's second leg, Mikel Arteta's side won against Chelsea (4-2), Leeds United (2-1), West Ham United (2-1) and Wolves (2-1) while Nottingham Forest just got promoted to the Premier League. To win the Premier League title this season, Arsenal FC needs at least twenty-six (26) points to emerge as the title winner.
DanJoan (
)