SPORT
What Arsenal's fans are saying after 8 fans were arrested by Ugandan police
This article Click to see Video describes something that took place only a few minutes ago. Today, See Video Clip the report was distributed to the public by our publishers.
Reactions trail on Social media as eight Arsenal fans have been arrested in the Ugandan city of Jinja after celebrating the Arsenal's win against Manchester United in the English Premier League.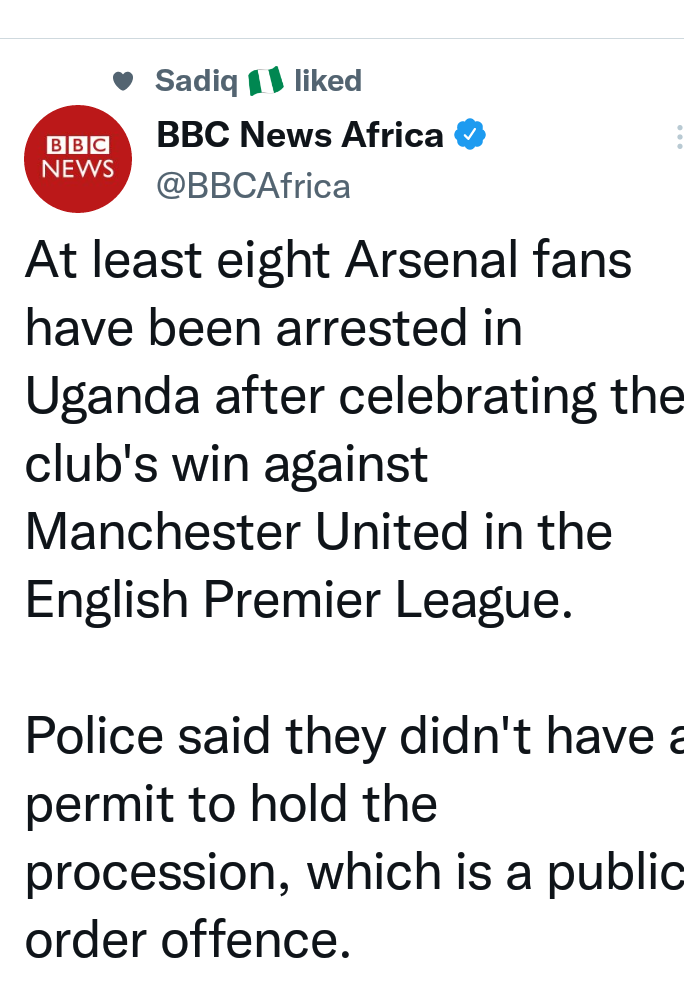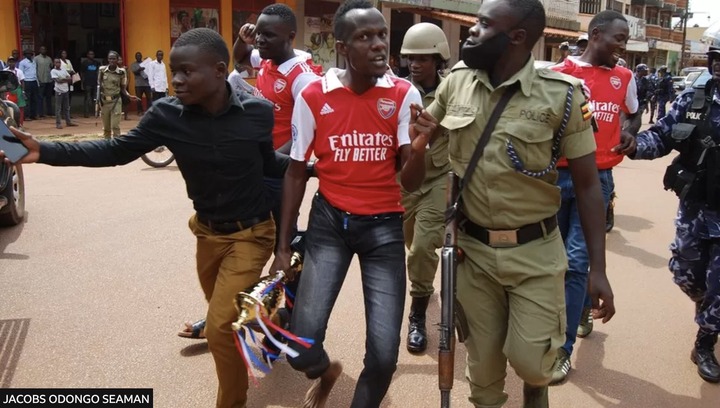 According to news published by BBC Sport, Daily Post Nigeria and Sky Sport, Mikel Arteta's men recorded a 3-2 victory over Manchester United in the dramatic encounter on Sunday evening. Thanks to goal from Saka, Eddie Nketiah.However, Eight fans have been arrested for wearing the club's red jersey and carrying a symbolic trophy in Ugandan City.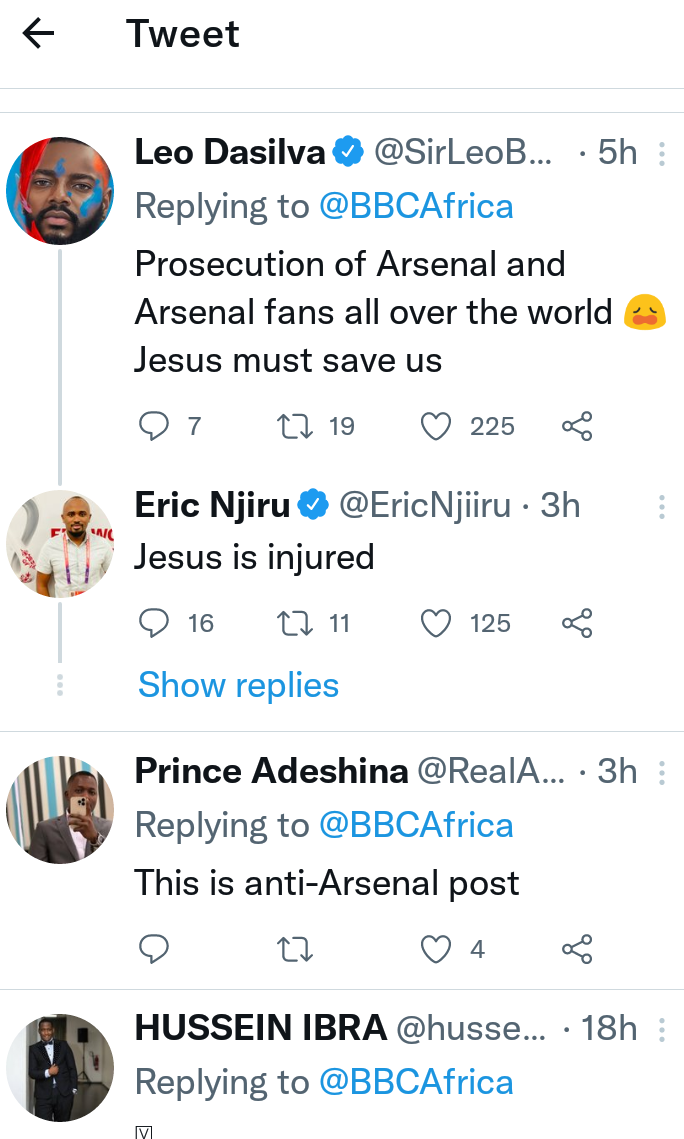 According to Police, the fans was arrested as they didn't have a permit to hold the procession, which is a public order offense in Ugandan.
Eddie Nketiah scored a dramatic last-minute goal to win 3-2 in Sunday's Premier League encounter against Manchester United. The result gave Arteta's men a five-point cushion at the top of the table, giving hope to the worldwide fans that the club could end its 19-year wait to win the English Premier League this season.
SnMedia (
)