SPORT
UEFA to close loophole due to complaints after Chelsea's Mykhailo Mudryk deal
This article Click to see Video describes something that took place only a few minutes ago. Today, See Video Clip the report was distributed to the public by our publishers.
UEFA is closing a loophole which has allowed Chelsea to spread the cost of their transfers across eight years.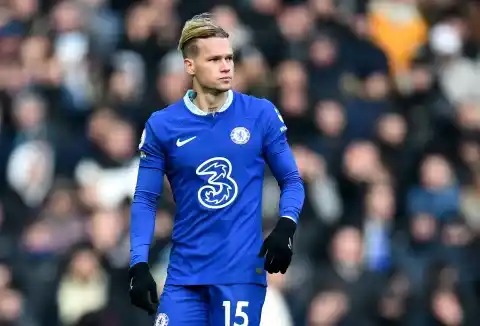 More than £150 million was spent by Chelsea in the January transfer window, the majority of which went toward acquiring Mykhailo Mudryk from Shakhtar Donetsk for £88.6 million.
With his eight-and-a-half-year contract with Chelsea, Mudryk, 22, received the longest contract in Premier League history.
Chelsea is permitted to distribute the cost of Mudryk's transfer fee over the course of his contract in accordance with UEFA's current Financial Fair Play regulations, which means that the winger's fee would be assessed at £10.4m per year for FFP.
UEFA intends to set a five-year maximum over which the cost of transfers can be spread in response to the complaints that some clubs have reportedly made regarding Chelsea's policy.
The extended contract Chelsea gave to Mudryk was not unique at Stamford Bridge; the team also gave Wesley Fofana a seven-year deal when he joined from Leicester City for £75 million last summer.
Benoit Badiashile, who joined from Monaco earlier this month, received a seven and a half-year contract, while David Datro Fofana, another January addition, received a six and a half-year agreement.
After this season is done, UEFA will amend the regulations such that the cost of any future transfers can only be amortized over five years.
According to a UEFA source who spoke to The Times, "We need to safeguard them" because things will get messy if other clubs start offering eight-year contracts.
It is merely deferring a current issue. When a club sells a player after three or four years, they may not make much money [in accounting terms] since a large portion of the player's transfer fee has not yet been amortized, or they may be stuck with the player and unable to sell him.
Goldenguy (
)