SPORT
Top Scoring Midfielders In The Premier League In The 2022/23 Season
A Video clip is available for this news. Feel free to watch it here
The Midfield is arguably the powerhouse of a team. The role doesn't get the deserved Praise but the contribution it makes to the team cannot be overemphasized.
Apart from the fact that the Midfield serves as the link between the defense and the offense, it's an added advantage for a team to have a Midfielder that knows how to get into Goalscoring positions and finish those goals.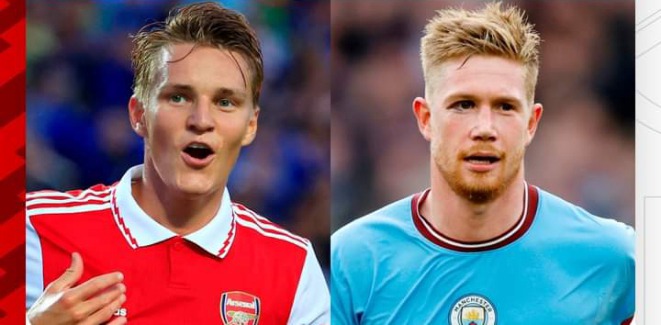 In the Premier league this season, many Midfielders have Turned up for their teams in terms of number of Goals scored. Arsenal's Skipper Martin Odegaard is the Midfielder with the highest number of goals in the Premier league this season.
The Former Real Madrid Star has scored 8 Goals in the League this season. He's followed by Leicester City's James Maddison who has scored 7 Goals. Pascal Gross and Harvey Barnes have scored 6 goals each while James Ward Prowse and World Cup Winner Alexis Mac Allister have scored 5 goals each.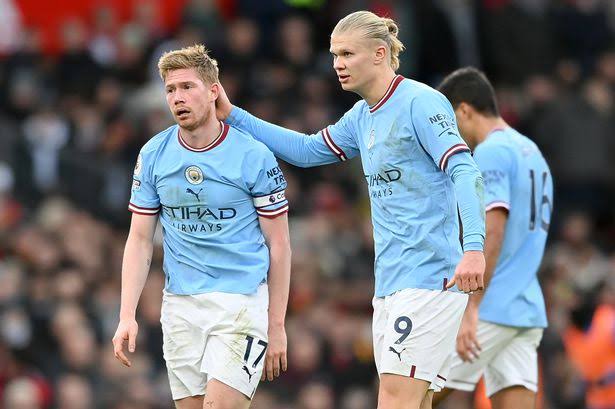 Martin Odegaard – 8 goals
James Maddison – 7 goals
Pascal Gross – 6 goals
Harvey Barnes – 6 goals
James Ward Prowse – 5 goals
Alexis Mac Allister – 5 goals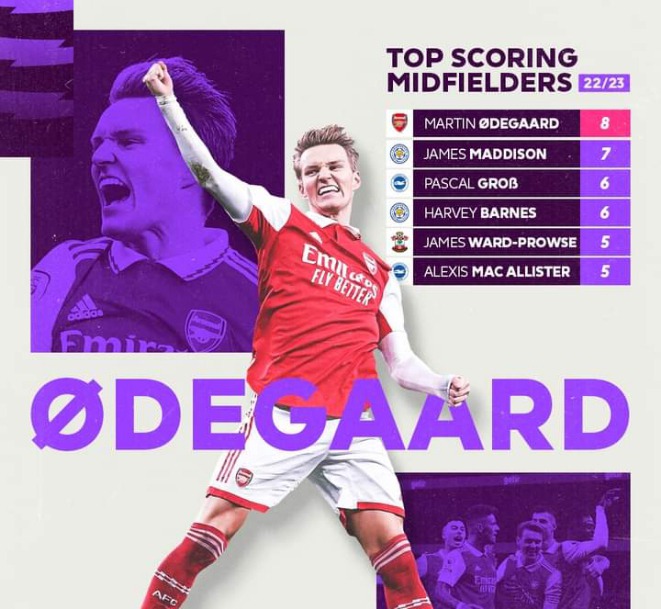 AminullahiMuritala (
)