SPORT
Top 5 Best Strikers in the History of the EPL Based on Appearances Needed to Score 4 Hat-tricks
This article Click to see Video describes something that took place only a few minutes ago. Today, See Video Clip the report was distributed to the public by our publishers.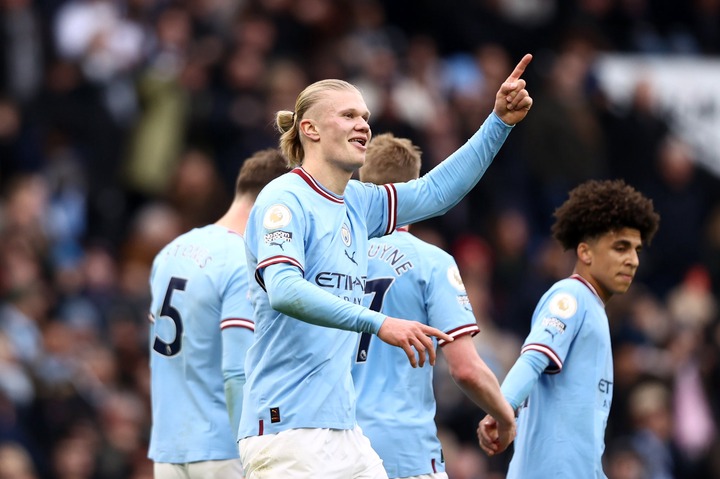 Erling Haaland has been a phenomenal signing for Manchester City since joining the English Premier League club. We are just halfway through the season but the Norwegian striker has already scored 25 goals in the English Premier League. The most impressive part is his four hat tricks. 
  In this regard, he is the best in the history of the English Premier League. He scored his fourth hat trick in his 19th appearance. This is an impressive record given that the closest player to the former Borussia Dortmund star is Manchester United legend, Ruud Van Nistelrooy, who scored his fourth English Premier League hat-trick in his 65th appearance.
  The third-best striker in the history of the English Premier League based on appearances needed to score four hat-tricks is former Liverpool star, Luis Suarez. The Uruguayan star needed 81 appearances to score his fourth hat-trick.
  The highest goalscorer in the history of the English Premier League, Alan Shearer, and Liverpool legend, Robbie Fowler, complete the top five with 86 and 89 appearances respectively.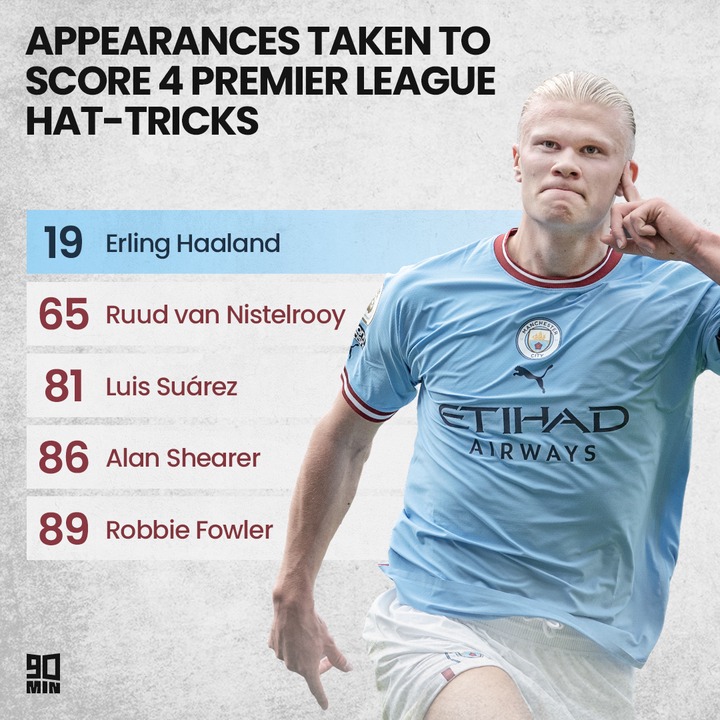 Johndominic01 (
)