SPORT
The Most Valuable Players In The World
As it stands now, the 2022 World cup finalist Kylian Mbappe is the most valuable player in the world. The French forward has a market value of 180 million Euros, which is just 10 million Euros more than the market value of Haaland, who happens to be the most productive player across all competitions this season. Asides Mbappe and Haaland, no other player has a market value in the region of 150 million Euros and above.
However, Jude Bellingham and Vinicius Junior are ranked next on the top ten list with a market valuation of 120 million Euros. Vinicius would be playing for Real Madrid in the UEFA champions league Quarter-finals next month. The wonder kid of Bayern Munich Jamal Musiala has a market value of 110 million Euros, which is the same as Arsenal's star boy, Bukayo Saka and Manchester city's Academy graduate Phil Foden.
Click to see the Video on Twitter,,,Watch video on Twittter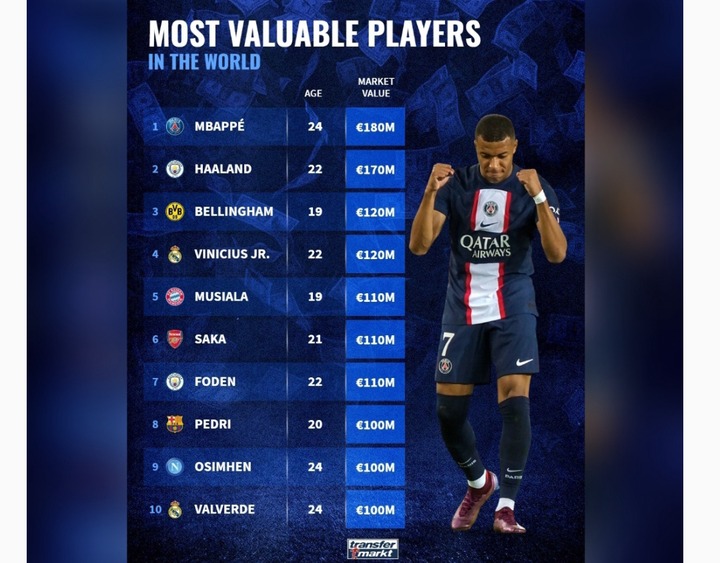 The rest of the players in the top ten list are currently valued at 100 million Euros. These payers include Pedri, Fedrico Valverde and the Serie-A top scorer Victor Osimhen. Importantly, none of the players in the above list is above the age of 24, which suggest that these players are long term project for their respective clubs.
valentinoigwe (
)