SPORT
The Moment An Overzealous Fan Ran Onto The Pitch To Take A Selfie With Casemiro
A Video clip is available for this news. Feel free to watch it here
Manchester United midfielder Casemiro has been highly impressive in performance since joining the Red devils. The 30 year old has already established himself as one of the best midfielders in the premier league and has remained highly consistent in performance.
The Red devils have improved considerably in performance ever since the arrival of Casemiro.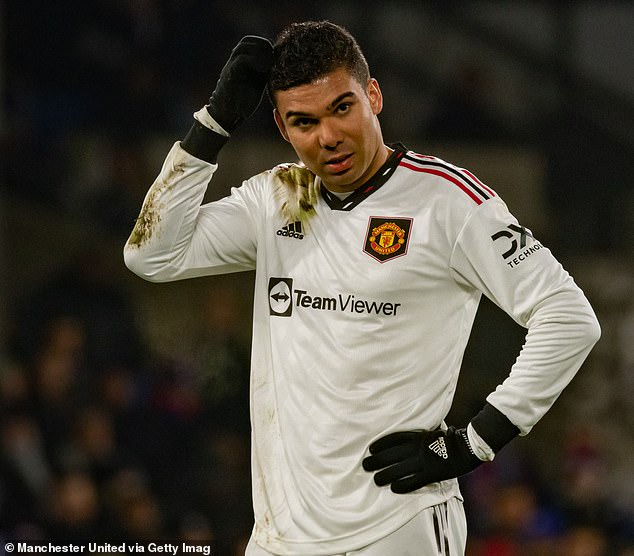 During Manchester United clash with Crystal Palace, a fan ran onto the pitch to take a selfie with Casemiro. The overzealous fan put a smile on his face and was more than happy to take a selfie with the United star. Casemiro was also seen putting his hand at the back of the fan to properly take the picture.
Stewards were slow to react and the fan was almost off the pitch again before he was met by security. The incident took place in the 55th minute at Selhurst Park with United leading 1-0 thanks to Bruno Fernandes's opener.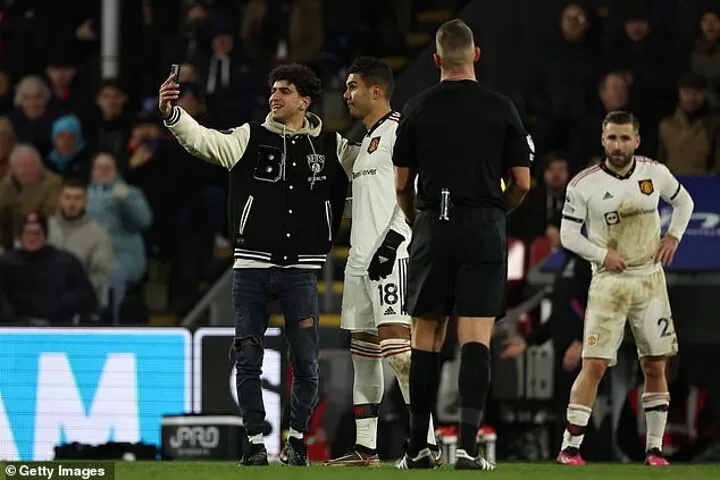 Christian Eriksen assisted Bruno Fernandes and the Portuguese midfielder netted a brilliant goal against the Eagles in the 43rd minute. Olise later scored a brilliant free-kick goal in the 91st minute to help his side escape defeat.
Malikings (
)