SPORT
Teams That Have Conceded Lesser Goals In The Premier League This Season
NOTE: Click to see Recorded Video Clip
NOTE: Click here to watch what happened
There are teams that have played well defensively and have conceded fewer goals in the Premier League this season. One of these teams' goalkeepers is likely to collect the Golden Glove at the end of the season. These are the clubs that have conceded fewer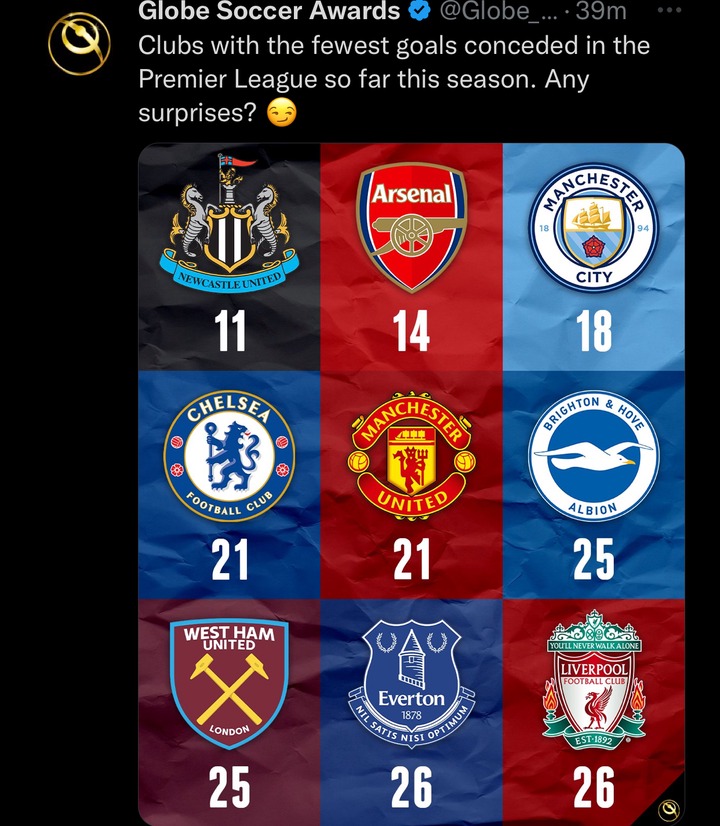 1 Newcastle: The Saudi Arabia-backed team has conceded only 11 goals this season. The team currently sits in third place on the Premier League table. They are a very difficult team to beat. Liverpool remain the only team to have defeated Newcastle this season.
2 Arsenal: The Gunners sit on top of the Premier League table and may be named champions if they keep up the momentum. Mikel Arteta's side has conceded just 14 goals this season.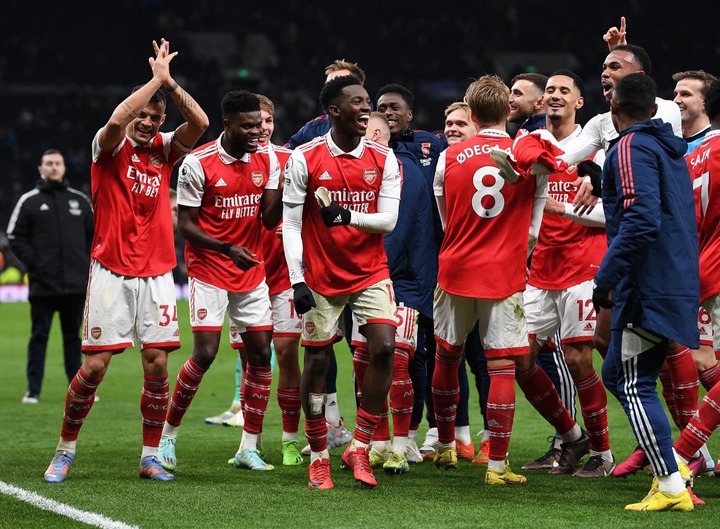 Manchester United remains the only team to have scored three goals against Arsenal in the Premier League this season.
3 Manchester City: The Pep Guardiola side failed to defeat Manchester United and currently have 39 points on the Premier League table. They have conceded 18 goals, with most coming from mistakes committed by the defense.
4 Chelsea: Even though Chelsea sit in 10th place on the Premier League table, only 21 goals have been put past them. However, Chelsea are fighting to return to where they belong, and it is going to be a hard fight till the end of the season.
5 Manchester United: Manchester United has conceded 21 goals already this season. In the first leg of the Premier League match, the team conceded just six goals against Manchester City, but the Red Devils are currently back in form.
Pablo3 (
)