SPORT
Real Madrid Women All Wore Vinicius' Jersey Before The Kick Off Of Their Game Last Night.
It is no longer news that Real Madrid forward Vinicius Jnr allegedly suffered some racial abuses, and realating to this a lot of players have shown their support for the Brazilian by sending heart touching messages.
Last night which was Wednesday, the 24th day of May, 2023, the Real Madrid women were all seen wearing his (Vinicius) jersey ahead of the kick off of their Copa Del la Reina semi final game.
Click to see the Video on Twitter,,,Watch video on Twittter
See the photo of the Real Madrid women wearing Vinicius Jnr's jersey ahead of the kick off of their game last night below.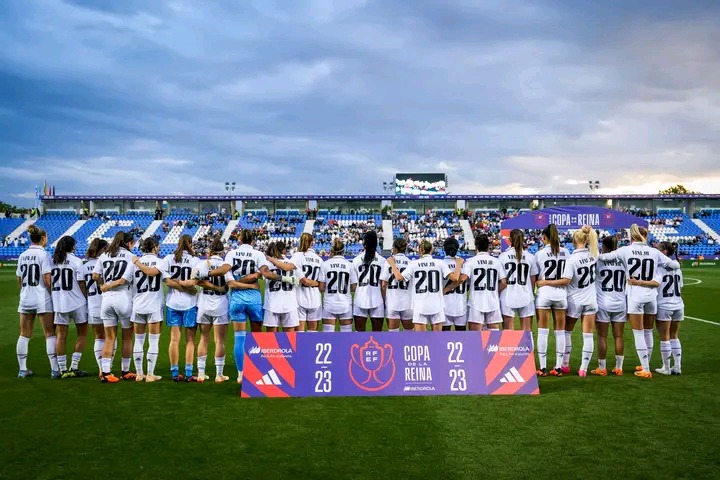 It wasn't just the Real Madrid women that wore Vinicius Jnr's jersey last night, as their men's team also wore his jersey before the kick off of their game Versus Rayo Valecano at the Santiago Bernabeu last night.
What do you have to say about this? Kindly leave your comments in the comment section below.
Time2Write (
)