SPORT
OFFICIAL: Arsenal star, Xhaka named Swiss men Player of the year
This article Click to see Video describes something that took place only a few minutes ago. Today, See Video Clip the report was distributed to the public by our publishers.
Switzerland Player of the Year 2022 is been awarded to Arsenal midfielder Granit Xhaka.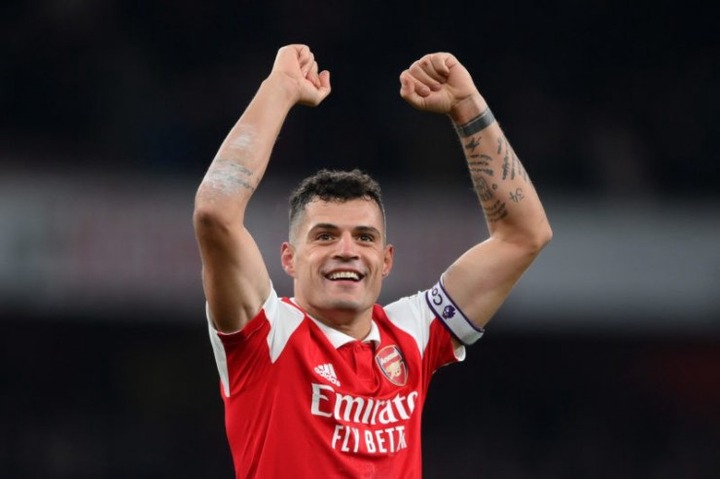 Granit Xhaka of Arsenal has been confirmed the 2022 best Player of the Year award for the Swiss men's national football team. This was revealed by Arsenal on Tuesday in a statement posted on their website.
In response, Arsenal midfielder Xhaka expressed his pride at being named the Player of the Year for his nation national men football team.
I am very delighted to be named the Switzerland player of the year 2022, he posted on Instagram. Huge gratitude for your support; it is really appreciated.
The Arsenal midfielder Xhaka had a fantastic year playing for his nation Switzerland. He participated in each of the 13 games played by his country Switzerland in the given year 2022.
During that span, Arsenal midfielder Xhaka played 1,143 of a possible 1,170 minutes while continuously donning the captain's armband.
Maraj5756 (
)