SPORT
Nketiah Has Proved His Doubters Wrong By Keeping Arsenal In The EPL Race During Jesus' Absence
This article Click to see Video describes something that took place only a few minutes ago. Today, See Video Clip the report was distributed to the public by our publishers.
Arsenal's early charge for the Premier league title this season was compared with an elephant sitting on a tree. You can't really explain how the elephant got there since it can't stand tall on its back to climb the tree but, one thing that is certain is that the branch of the tree is going to snap and the Elephant will come down crashing.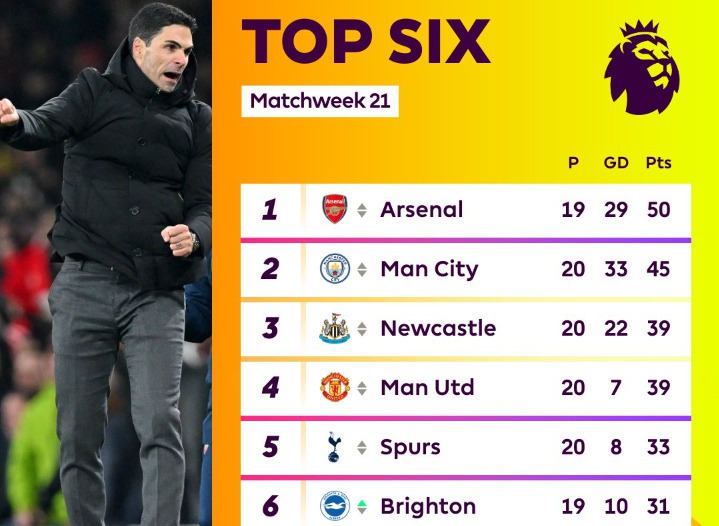 Many Expected Arsenal to dip but the North London club continued to win their games. After the FIFA World Cup tournament in Qatar, it looks almost certain that Arsenal's lead in the Premier league race would end after their Star Forward Gabriel Jesus came back with an apparent long-term Injury.
In the absence of Gabriel Jesus, Mikel Arteta turned to Eddie Nketiah to continue helping Arsenal. Last weekend, against Manchester United, Eddie Nketiah scored twice including a last-minute goal to help Arsenal beat an in-form Manchester United side and secure the maximum 3 points.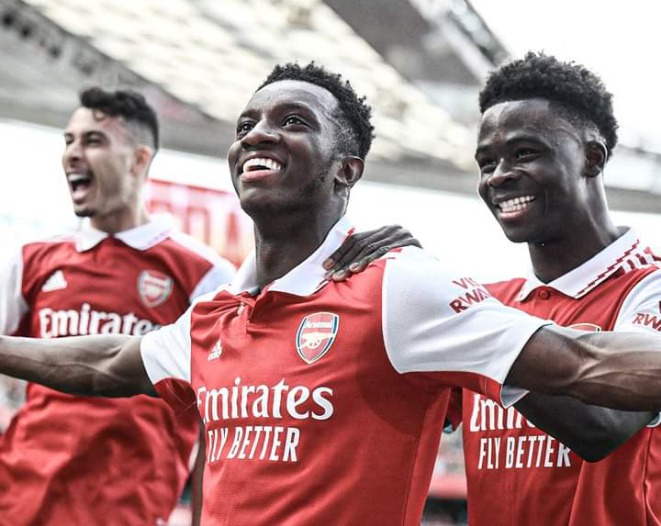 Eddie Nketiah was ruthless against Manchester United as he had just 3 golden Chances against Manchester United and he was able to converted 2 of those chances.
There were fears that Arsenal would derail in the Premier league after Gabriel Jesus' knee Injury but Eddie Nketiah has kept them in it. Only 2 Arsenal Players has scored a last-minute goal against Manchester United in the Premier league, Thierry Henry and Eddie Nketiah.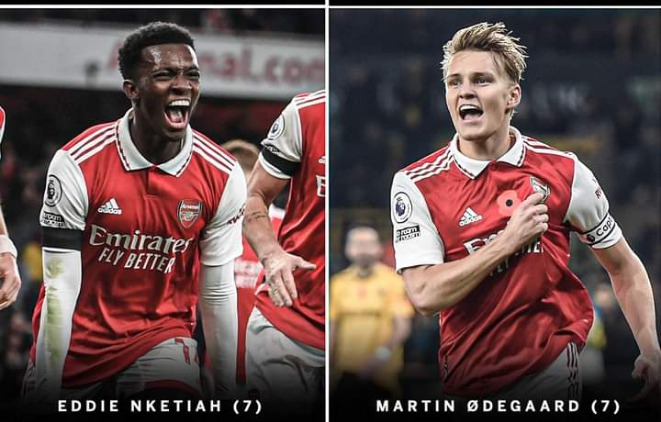 AminullahiMuritala (
)