SPORT
Moses Usor Scores For LASK In Friendly Against CSKA Sofia
This article Click to see Video describes something that took place only a few minutes ago. Today, See Video Clip the report was distributed to the public by our publishers.
Sensational winger, Moses Usor, showed a glimpse of his great potential in Linzer Athletik-Sport-Klub 3-1 win over CSKA Sofia as he came through with a goal in the keenly contested club friendly fixture.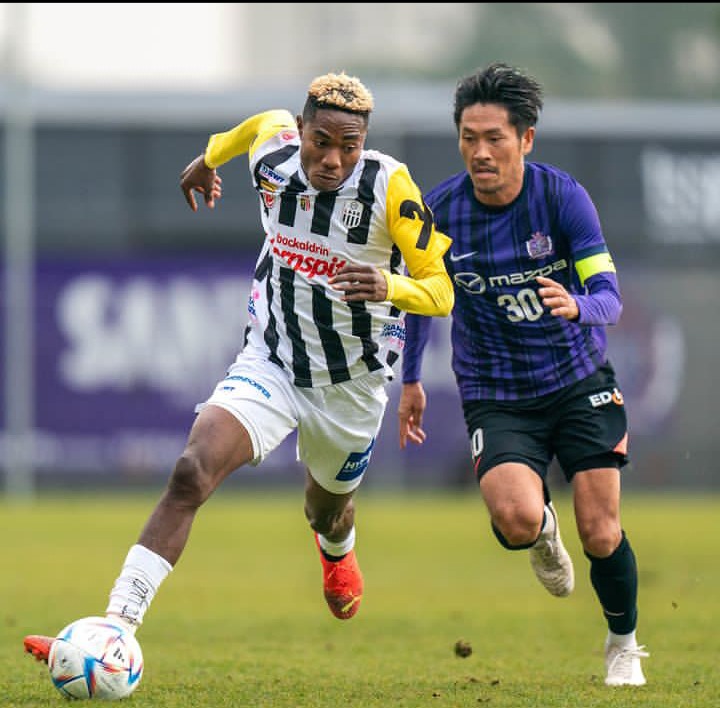 Awaiting return of Austrian top-flight league, Linzer Athletik-Sport-Klub who has been involved in series of club friendly tie were faced with a big game haven been fixed to lock horns with Bulgarian side, CSKA Sofia.
Bulgarian side, CSKA Sofia who are poised on getting its house inorder had Austrian side, Linzer Athletik-Sport-Klub to battle in a Grade A friendly.
Linzer Athletik-Sport-Klub were the first out of the woods in the fixture as they grabbed two goals in the first half with its Nigerian born new boy, Moses Usor recording a goal to earn the team a 2-0 lead at half time.
Second half of the game produced two goals, one respectively for each side to bring the final scoreline to 3-1 at full time.
Nigerian and Linzer Athletik-Sport-Klub star, Moses Usor who joined the Austrian side on loan from Sla Praha has been tipped to be handful for his new side.
Chygozzz (
)