SPORT
Martin Odegaard Is Currently The Best Midfielder In The EPL, Ahead Of Kevin De Bruyne
A Video clip is available for this news. Feel free to watch it here
In recent seasons, Manchester City Playmaker Kevin De Bruyne has been the best Midfielder in the Premier league. The Belgium National is literally a cheat code for Pep Guardiola because he's capable of producing something out of nothing.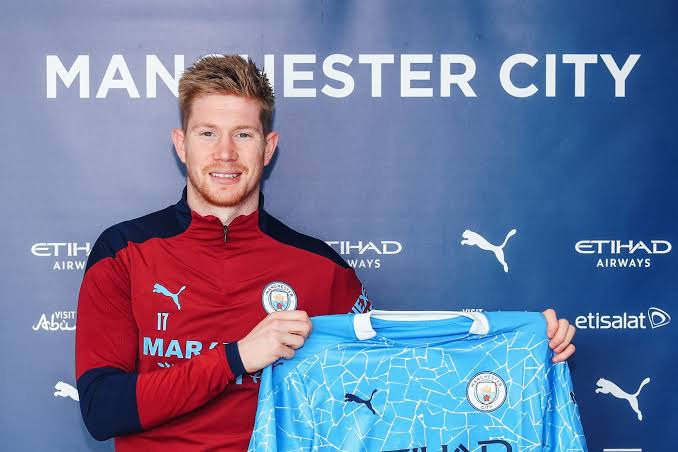 He makes decisive passes that can split the defense of the opposition into two or cut the defense into shreds. There's no gainsaying that the Former Chelsea Star is the bar and standard unit for the Midfielders in the Premier league as his game is complete, he can score Goals and make assists.
However, this season, it seems there's a new sheriff in town, He's wearing a red and white jersey instead of Sky Blue jersey.
At the beginning of this season, Martin Odegaard was made the permanent Captain of Arsenal. The Norwegian National has been one of the sparks in the Arsenal squad this season as the Gunners are hoping to clinch their first Premier League title since the 2003/04 season.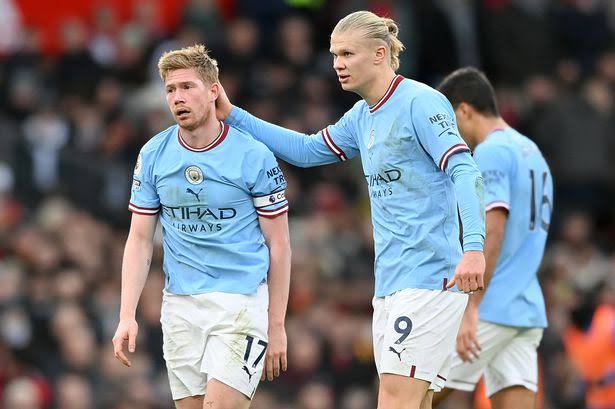 Martin Odegaard is the highest Goalscoring Midfielder in the Premier league this season. The Norwegian National has scored 8 goals this season in the Premier league.
While Kevin De Bruyne has scored just 3 goals and made 10 assists in the Premier league in 18 appearances, Martin Odegaard has scored 8 goals and made 6 assists in 17 appearances in the League this season. Martin Odegaard has also completed more passes than Kevin De Bruyne this season.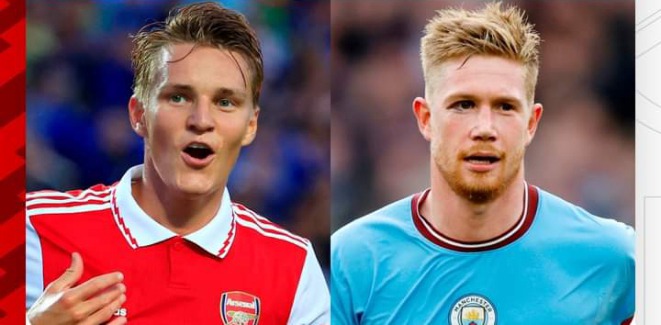 AminullahiMuritala (
)