SPORT
Marcus Rashford Explains WhyThe Carabao Cup Is The First Cup Everyone Wants To Win
This article Click to see Video describes something that took place only a few minutes ago. Today, See Video Clip the report was distributed to the public by our publishers.
Manchester United winger Marcus Rashford, in his interview with Sky Sports, has revealed why the Carabao Cup is the first cup that everyone wants to win.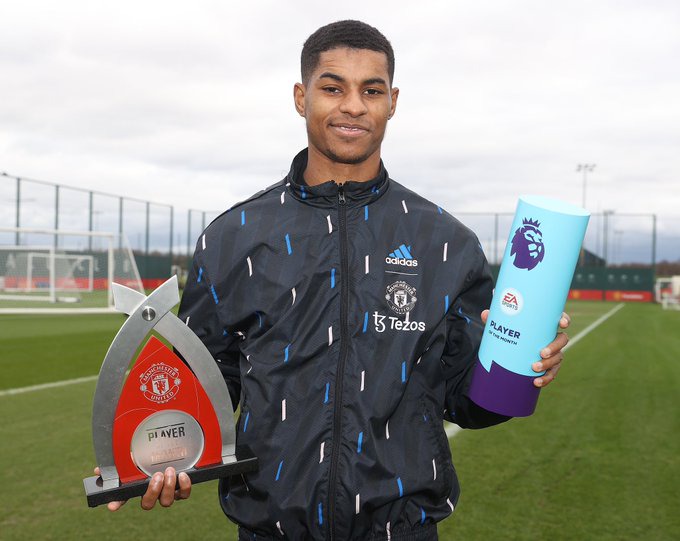 In his speech, the player said, "At the beginning of the season, it's the first thing that everyone wants; you want to win the first available trophy." That's the Carabao Cup. I think we deserve to be there [for the final]."
There is no doubt that the cup final is one of the first cups that clubs will want to lift because it is always the first domestic cup final that will be played, so Rashford's reasoning is justified. 
Manchester United will play Newcastle in the Carabao Cup final at Wembley on February 26. Marcus Rashford is one of the top players at the club and is in the best form of his life. 
Marcus Rashford has also won both the club's best player and the Premier League player of the month for Manchester United after his wonderful effort against Arsenal. The red-hot attacker will be looking forward to the opportunity to win another trophy for his team against Newcastle United.
The last time Manchester United won a trophy was under Jose Mourinho, and they will give it their all in a bid to lift at least a trophy under the leadership of Erik Ten Hag, though the club still has chances of winning other trophies as they have not been eliminated in any of the competitions that they are currently in. 
Comment on your views below.
TheTirelessWriter (
)