SPORT
Manchester United Releases Statement On Mason Greenwood, Reveals Next Step
This article Click to see Video describes something that took place only a few minutes ago. Today, See Video Clip the report was distributed to the public by our publishers.
Manchester United Football has reacted as the 21 year old footballer, Mason Greenwood saw all charges against him dropped. The club also revealed the next step to take.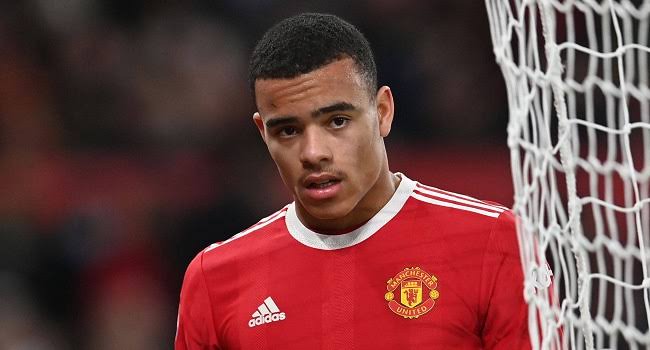 According to reports, Mason Greenwood became free following the withdrawal of key witnesses from the case that had criminal charges levelled against him.
Reacting to the news, Manchester United took to their website to release an official statement issued by the communication department. The club acknowledged the decision of the Crown prosecution service CPS, to drop all charges levelled against the footballer.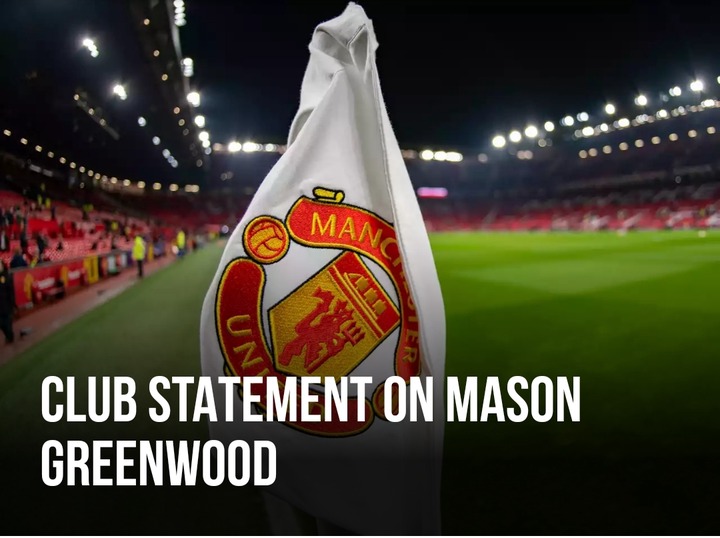 The club disclosed that they will commence their own process before determining the next step for the footballer. Manchester United stated that no further comment will be made until they are done with the process.
The statement reads – "Manchester United notes the decision of the Crown Prosecution Service that all charges against Mason Greenwood have been dropped.
The club will now conduct its own process before determining next steps. We will not make any further comment until that process is complete".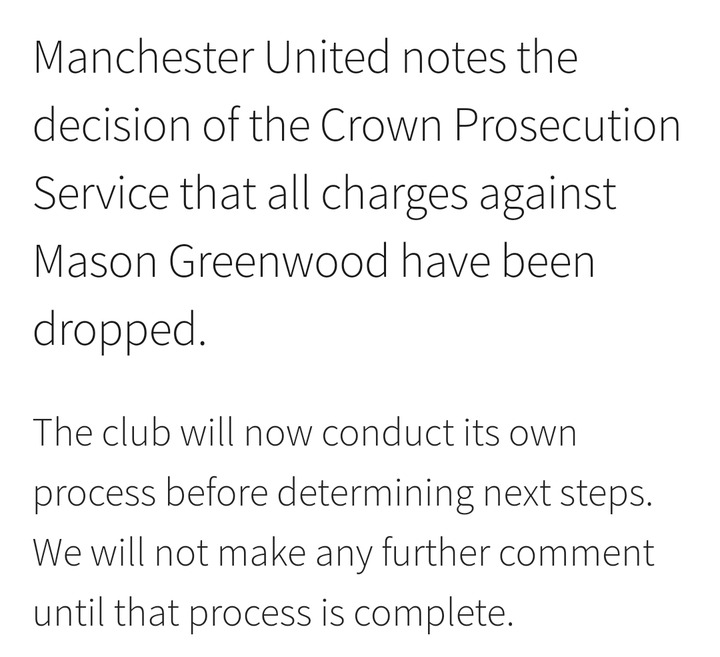 It can be recalled that the Man United forward faced allegations of rape, controlling behavior and assault.
Share your thoughts
Chiazorkam (
)