SPORT
Man Utd vs Mason Greenwood: Situation Could Be Resolved In Three Ways
This article Click to see Video describes something that took place only a few minutes ago. Today, See Video Clip the report was distributed to the public by our publishers.
Manchester united fans were elated after they heard that all Charges have been dropped against the forward. However, Manchester united dropped a statement regarding to this development and would want to conduct it's own process before deciding what the future holds for Greenwood. Before Mason was suspended with pay from Manchester united in January 2022 for Alleged assault on his girlfriend, he scored 35 goals and provided 12 assists in 129 games for the red Devils. However, there are three possible resolutions on Greenwood situation.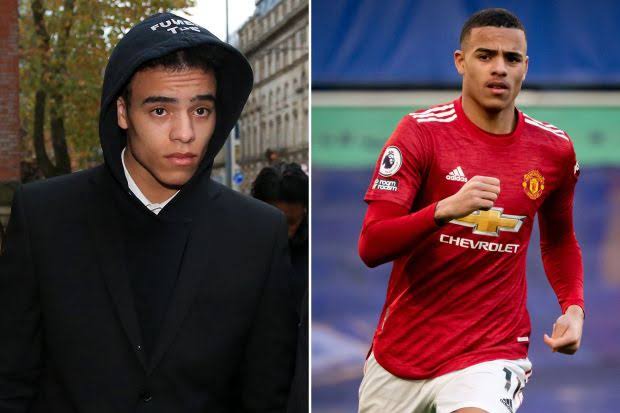 1. Bringing Him Back To The Squad.
Considering the fact that Manchester united is a big name, this might not be the easiest thing for the board to do. Most of Manchester united fans wants Greenwood back to the squad, but this might prove more difficult. It is difficult to see big club retain players with such bad reputation whether they are innocent or guilty. In some cases, the player's contract could be easily terminated while he is on suspension. There is a slight chance that Manchester united could bring back Greenwood, but this could depend on the board decision, considering the fact that they need a striker and Greenwood could fit in the role properly.
2. Selling him to the highest bidder in the Summer.
Greenwood signed his current contract with Manchester united in 2021 and it would expire in 2025. This could be one of the best option for Manchester united to resolve Greenwood's situation. They could sell him to the highest bidder in the summer and use the proceeds to sign a regular striker. The only problem with this resolution is that Greenwood hasn't played for one year and there is a possibility that no club would want him and even if there is, no club would be willing to pay a high fee for him. However, selling him is still one of the options and if this happens, Manchester united would be losing one of their best academy graduates.
3. Loan him to rediscover his form.
Even if Manchester united decides to allow him back to the squad, there is no guarantee that he would be ready to go back to his form in a year. Manchester united are currently undergoing rebuilding process and it would be better to loan him to a team that could give him more playing time to rediscover his form. His loan move to another club could give Manchester united more time to figure out what they would use him for.
valentinoigwe (
)