SPORT
Man U 3-0 NFO: What Fans Are Saying About Weghorst As Man Utd Returns To Winning Ways
This article Click to see Video describes something that took place only a few minutes ago. Today, See Video Clip the report was distributed to the public by our publishers.
Manchester United got off to a flying start in the Carabao Cup against Nottingham Forest as Ten Haag's side dominated the match. In the first half, goals from Marcus Rashford and Wout Weghorst were enough to win. Bruno scored in the second half.
Photo: Manchester United vs Nottingham Forest || Twitter
Fans are talking about Casemiro's return to the team, Antony's absence, Wout Weghorst's debut goal and the impressive performance by Manchester United, but this article will focus on how fans are reacting to Wout Weghorst and Ten Hag's team and wins. Take a look!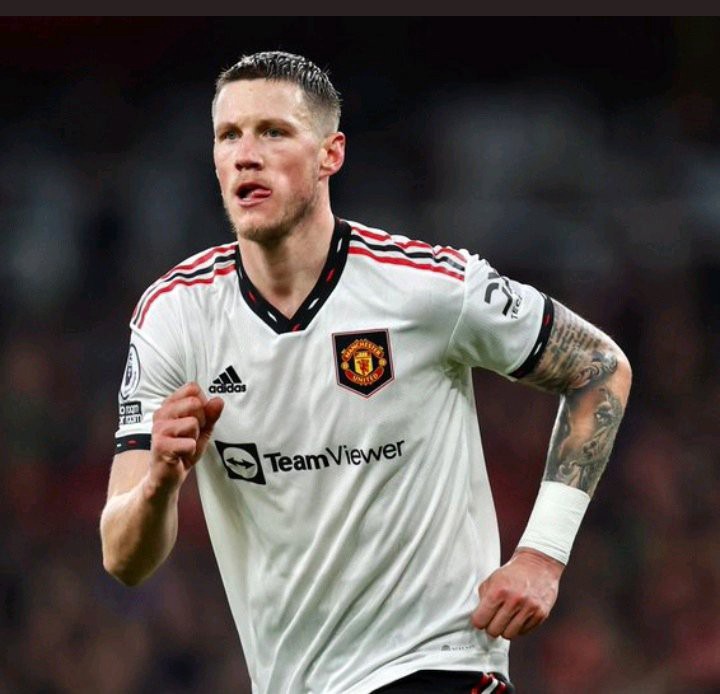 Photo: Manchester United vs Nottingham Forest || Twitter
1. Wout Weghorst showed his attacking instincts with the first goal of the match.
Wout Weghorst trained for days after failing to score in his first few games with Manchester United, but the striker proved people wrong after scoring on his debut against Nottingham Forest. After Antony's shot was marked by the goalkeeper, the Dutch forward scored suddenly and quickly from a surprisingly difficult angle. However, fans praised Wout Weghorst's instincts.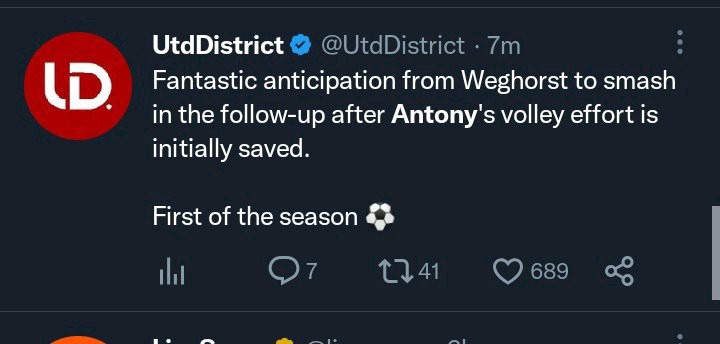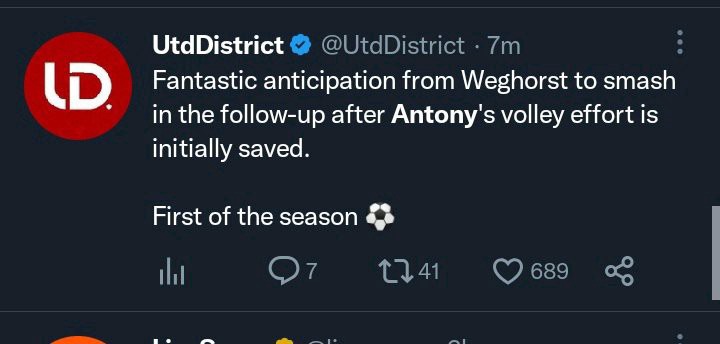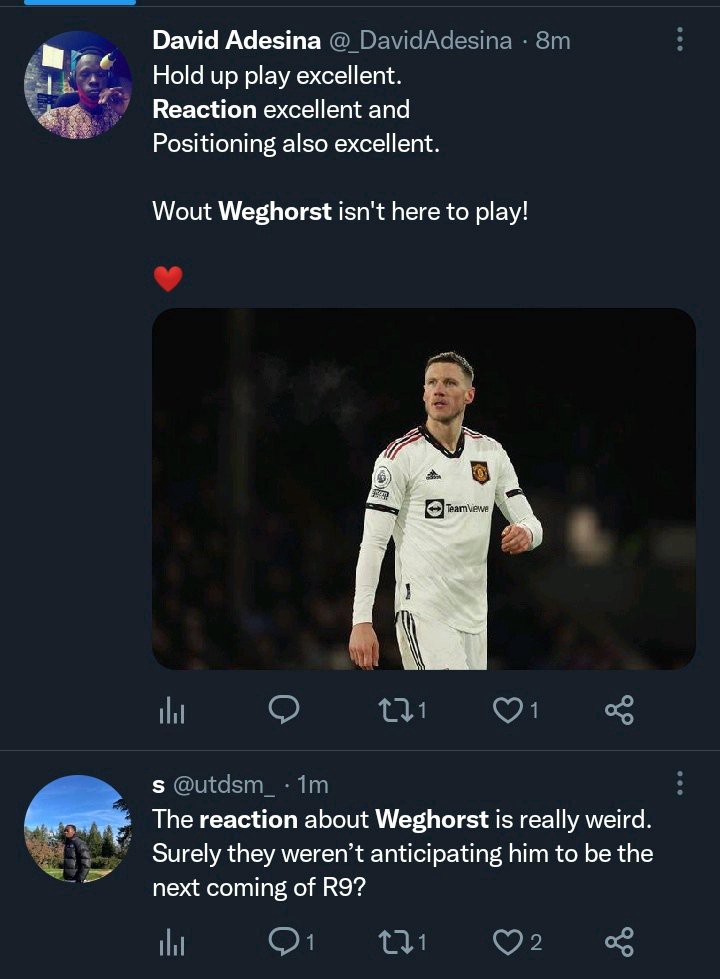 Photos: Some reactions to Weghorst's debut Goal || Twitter
Entertainment/Facts (
)