SPORT
In 2010/11 Season, Birmingham City Had Something to Celebrate Despite Been Relegated From EPL
On February 27, 2011, Birmingham City experienced a momentous triumph despite facing relegation from the Premier League during the 2010-11 season. They emerged victorious in the League Cup, adding a ray of sunshine to an otherwise challenging campaign.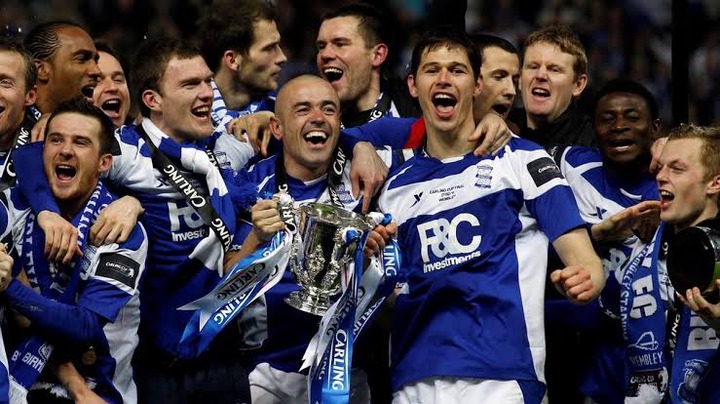 The final took place at the renowned Wembley Stadium, pitting Birmingham City against Arsenal. The match proved to be a thrilling affair, with both teams displaying their skill and determination to claim the coveted trophy.
Click to see the Video on Twitter,,,Watch video on Twittter
It was Nikola Zigic of Birmingham City who drew first blood in the 28th minute, unleashing a powerful strike that found the back of the net. However, Arsenal's Robin van Persie swiftly responded, equalizing for his team just 11 minutes later. The stage was set for a tense and exciting finale.
In the dying moments of the game, a pivotal moment occurred. Obafemi Martins, a substitute who had been on the field for a mere six minutes, capitalized on a defensive mistake to score the winning goal for Birmingham City. The ecstatic scenes that followed will forever be etched in the memories of Birmingham City fans.
This victory provided a silver lining for Birmingham City, demonstrating their resilience and fighting spirit in the face of adversity. While their Premier League journey concluded on a disappointing note that season, their triumph in the League Cup served as a testament to their ability to rise above challenges and achieve success.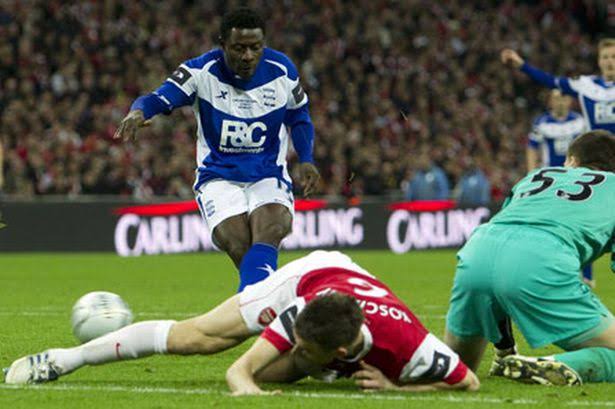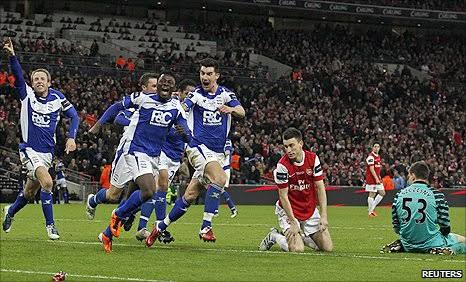 In conclusion, Birmingham City's League Cup victory on February 27, 2011, against Arsenal was a memorable moment in their history. Despite their relegation, they showcased their determination and skill, ultimately securing the trophy and etching their names in football history.
Photo Credit Google
TalkSport10 (
)