SPORT
How Casemiro's Absence Against Arsenal May Start the Beginning of United's Decline in Performance
A Video clip is available for this news. Feel free to watch it here
Manchester United played against Crystal Palace in the English Premier League yesterday and despite Bruno Fernandes' goal in the match, it all ended in a 1-1 draw between the two sides, thereby putting an end to the side's winning streak across all competitions since this year began.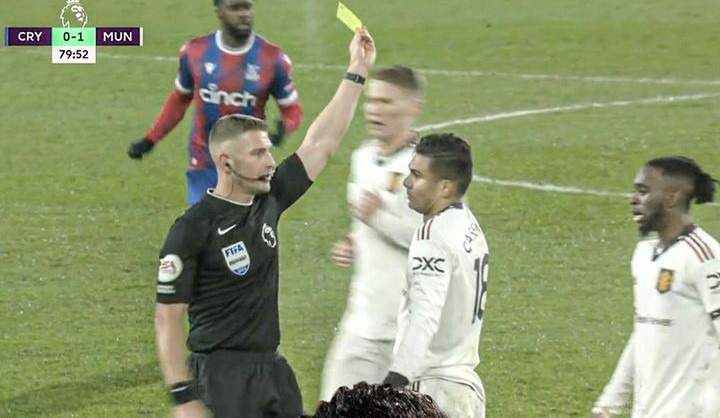 However, as the defensive midfielder, Casemiro who has been one of the current pivotal players in the squad picked up his fifth yellow card of theseason meaning he won't be able to play against Arsenal in their next match, this may be the beginning of decline in performance for the Red Devils. 
Not only against the Gunners but in other matches of the side after the potential encountering clash looking at the impact Casemiro usually have on the pitch. 
Using Fred in his position next weekend will mean that what caused the team's previous inconsistent run of forms may start again.
What do you think about this?
Let us know your thoughts in the comment 
Surdhiq (
)