SPORT
Former players of Pep Guardiola who faced him as managers and how they performed
Pep Guardiola is one of football's foremost tacticians. During his time in charge of Barcelona (2008-2012), he created one of the greatest teams of all time. As Bayern Munich manager (2013-2016), he won three consecutive Bundesliga titles while implementing his own ideals upon a new country. And since joining Manchester City in the summer of 2016, he has brought a more coherent style of play as well as exceptional results to the Etihad. 
As a football manager, the Spaniard has tutored so many great players, some of which went on to become managers and came back to play against him. Below are former players of Pep Guardiola who faced him as managers and how they performed;
Click to see the Video on Twitter,,,Watch video on Twittter
1- Xavi Hernandez
Xavi was an integral part of Guardiola's Tiki Tika style of football when he arrived at Barcelona. Alongside Andres Iniesta and Sergio Busquets, they formed arguably the greatest midfield trio ever seen in world football. Guardiola left Camp Nou in 2012, and three years later Xavi followed suit. In 2021, Xavi returned to take up a new role as manager of Barcelona. In August 2022, Xavi led the Catalans against Pep Guardiola's Manchester City in a club friendly at Camp Nou, the game ended in an enthralling 3-3 draw.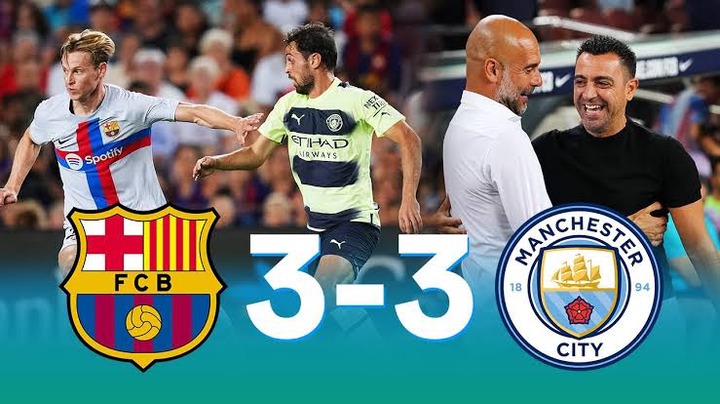 2- Vincent Kompany
The Belgian worked under Pep Guardiola for three seasons (2016-2019) at the Etihad before moving to Anderlecht where he later retired in 2020. Two years later, Vincent Kompany was appointed manager of Championship club Burnley and has been doing a good job with the Clarets, as they bid to win the Championship and return to the top flight. Last weekend Kompany led Burnley to the Etihad Stadium to face Manchester City in the Quarter finals of the FA Cup, but the Citizens proved to be too strong in a 6-0 demolition.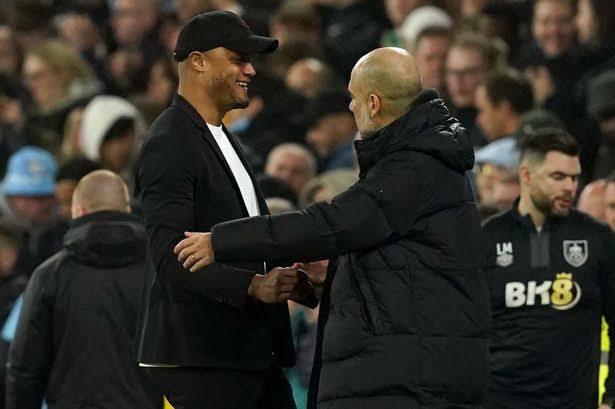 Iamyunqtinq (
)