SPORT
Eto'o Vs Drogba All Time Stats: Who Enjoyed a More Successful Career?
African football has produced some of the world's most talented players, and two of the best in the game's history are Samuel Eto'o and Didier Drogba. These football legends had successful careers in Europe and are recognized as some of the best players to have ever come out of Africa.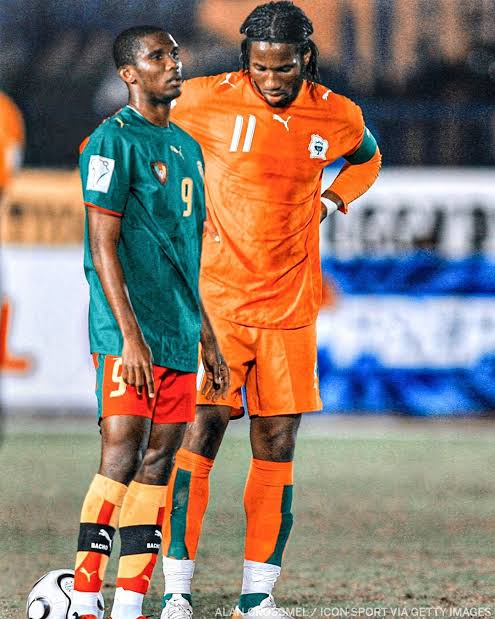 Samuel Eto'o's football career spanned several top European teams, including Chelsea, Barcelona, and Inter Milan. He played a total of 880 games in all competitions, scoring 426 goals and providing 136 assists. Eto'o won the UEFA Champions League four times and lifted the African Nations Cup twice, cementing his status as one of the greatest African footballers of all time. Additionally, he remains Cameroon's all-time highest goalscorer with 56 goals for the national team.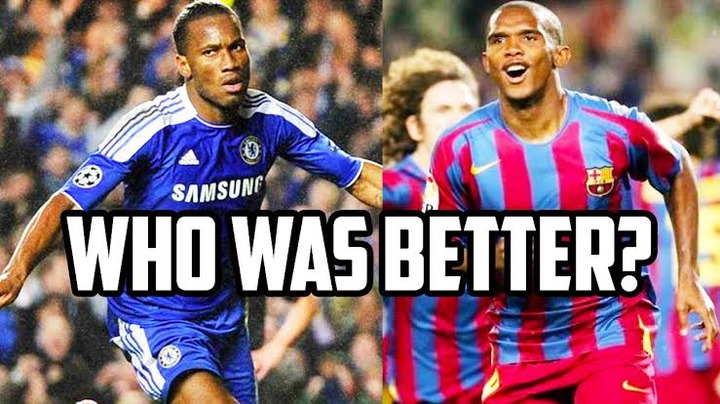 Click to see the Video on Twitter,,,Watch video on Twittter
Didier Drogba, on the other hand, played for Marseille before becoming one of the best players in the world at Chelsea. He played 786 games in his career, scoring 363 goals and providing 111 assists. Drogba won 18 trophies in his career, including the UEFA Champions League, which he won with Chelsea. He is also the Ivory Coast's all-time highest goalscorer with 65 goals.
While both players had fantastic careers, Samuel Eto'o edges Didier Drogba in terms of the caliber of trophies won, the goals scored, and the assists made. Eto'o's four Champions League titles and two African Nations Cup wins, along with his all-time leading scorer status for Cameroon, demonstrate his incredible success in both European and African football.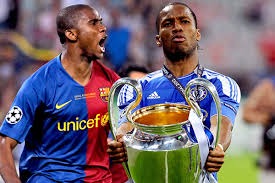 In conclusion, Samuel Eto'o and Didier Drogba are two of Africa's finest footballers. Their contributions to the sport have left a lasting impact, and they will always be remembered for their immense talent, skill, and success on the pitch. While both players had successful careers, Eto'o's incredible achievements make him a standout football legend in African and European football.
Photo Credit Google
SportExtra (
)