SPORT
EPL: Casemiro banned for Arsenal vs Man Utd clash
A Video clip is available for this news. Feel free to watch it here
Manchester United will be facing a major setback as they travel to take on Premier League leaders Arsenal, as key midfielder Casemiro will not be available due to suspension. The Brazilian received his fifth yellow card of the season in their last match against Crystal Palace, resulting in him being barred from participating in the upcoming clash at the Emirates Stadium."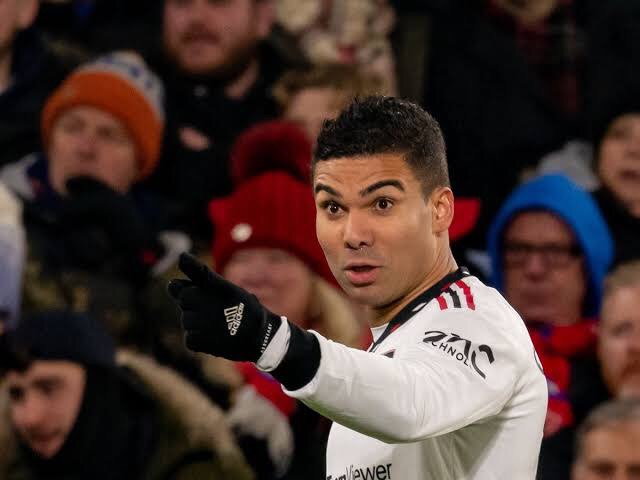 This will be a significant loss for Manchester United as Casemiro is a crucial player in their midfield. He is known for his defensive solidity and ability to break up opposition attacks. His absence will be a major blow to Manchester United's hopes of getting a positive result against Arsenal, who are currently top of the league table.
It remains to be seen how Manchester United manager will fill the gap left by Casemiro's absence, but it will likely require a reshuffle of the team's formation and tactics. This could be a opportunity for a less experienced player to prove himself or for a player to be deployed in a different role.
Overall, this suspension will be a test for Manchester United's squad depth and ability to adapt to unexpected situations. The team will have to work hard to overcome this obstacle and put in a strong performance against a tough opponent in Arsenal.
The Red Devils' hopes of closing the gap on Premier League leaders Arsenal were dashed as they were held to a 1-1 draw at Selhurst Park. Despite taking the lead through an early goal by Bruno Fernandes, United were unable to hold on for the win as Michael Olise's stunning free-kick in added time of the second half secured a point for the home team. The result means that United will enter their crucial match against Arsenal this weekend still trailing by nine points in the league standings."
Ambaz (
)