SPORT
Chelsea Squad Depth For The Rest Of The Season And The Market Value Of Each Player
NOTE: Click to see Recorded Video Clip
NOTE: Click here to watch what happened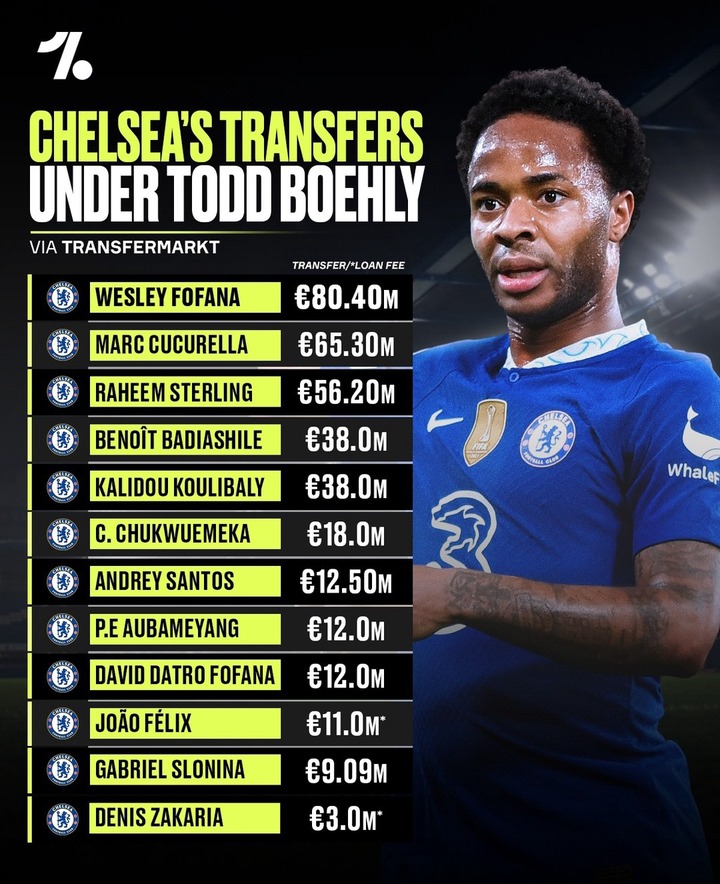 Chelsea have one of the biggest squad depth in Europe's top five leagues this season. Since Todd Boehly took over as the new owner of the premier league club, he has spent over 300 million Euros to bolster the squad depth. He has signed big players like Koulibaly, Cucurella, W. Fofana, Sterling, Badiashile, Felix, Aubameyang and others. Despite the recruitment of these top players, Chelsea continue to struggle for form in the 2022/23 premier league season, considering the fact that they are currently ranked tenth in the premier league table. The image below depicts Chelsea squad depth and there is a possibility that Boehly could sign another player before the winter transfer window closes.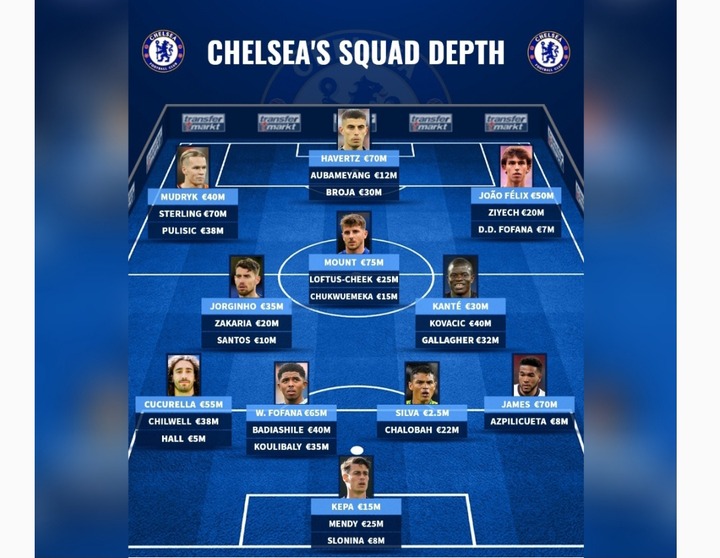 Chelsea Squad Depth For The Rest Of The Season And The Market Value Of Each Player.
Goalkeeper: Arrizabalaga (15 million Euros), Mendy (25 million Euros) and Slonina (€8m).
Fullbacks: Marc Cucurella (€55m), Ben Chilwell (38 million Euros), Hall (€5m), Reece James (€70m) and Cesar Azpilicueta (€8m).
Centre-back: W. Fofana (€65m), Badiashile (€40m), K. Koulibaly (€35m), T. Silva (€2.5m) and Trevor Chalobah (€22m).
Defensive midfielders: Jorginho (€35m), M. Kovacic (€40m), Zakaria (€20m), Santos, Ngolo Kante (€30m) and Gallagher (€32m).
Offensive midfielders: Loftus-Cheek (€25m), Chukwuemeka (€15m) and Mason Mount (€75m).
Wingers: Mudryk (€40m), Raheem Sterling (€70m), Christian Pulisic (€38m), Joao Felix (€50m), Hakim Ziyech (€20m) and Fofana (€7m).
Strikers: Aubameyang (€12m), Kai Havertz (€70m) and Broja (€30m).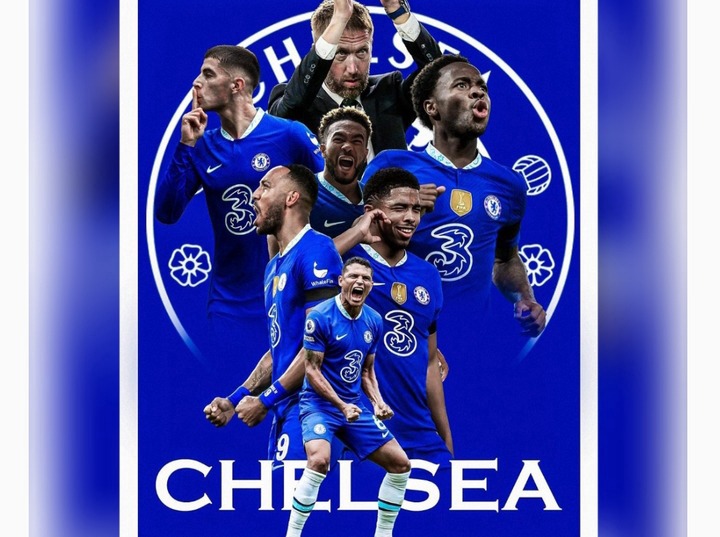 However, Chelsea narrowly won their last premier league game against Crystal palace and would now play Liverpool in their upcoming game. The above squad depth is enough to beat Liverpool who are not in their best form at the moment. The arrival of Mudryk from Shakhtar Donetsk has bolstered Chelsea's attacking options. It would be great to see the impact of Felix and Mudryk in the Chelsea team for the rest of the season.
valentinoigwe (
)