SPORT
Checkout Photos Of Arsenal Players In Training Today Ahead Of Their Game Against United This Sunday
A Video clip is available for this news. Feel free to watch it here
Arsenal have been the most consistent premier League team this season. They recently won 2-0 away at Tottenham Hotspur last weekend, and have been leading the premier league table all season. This Sunday they host in-form Manchester United at the Emirates stadium, as they would be looking to avenge the 3-1 defeat they suffered in the league twelve matches ago.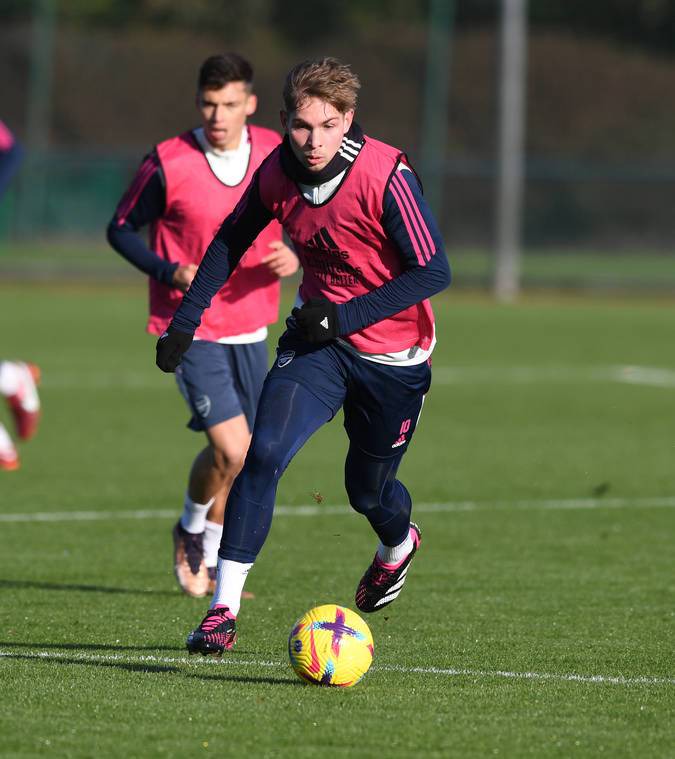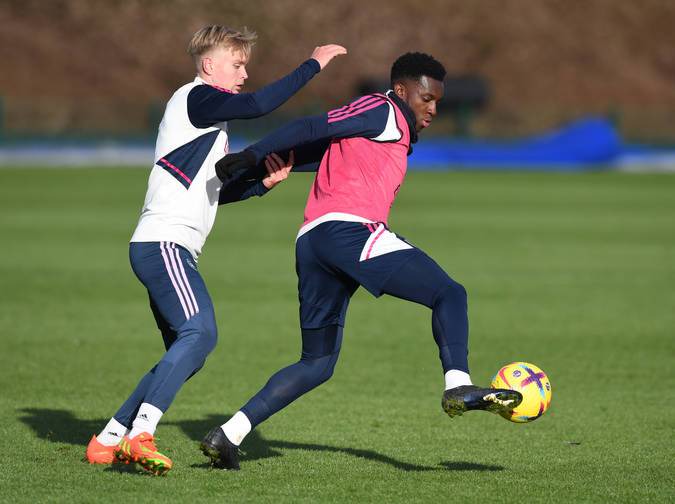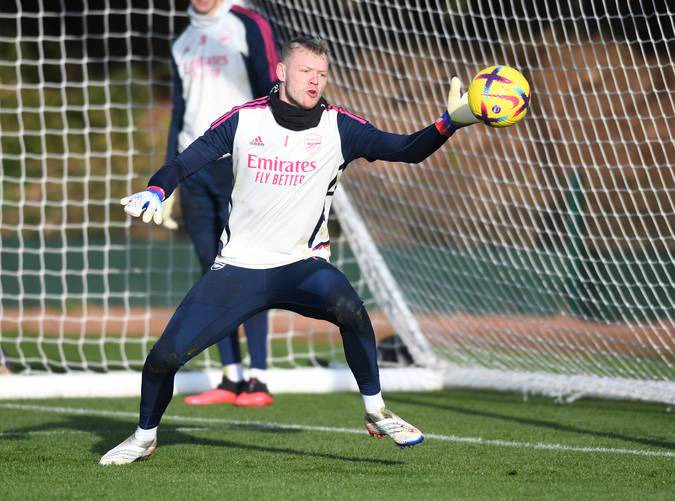 It is insane that Manchester United inflicted the only loss Arsenal have suffered this season on them, as the gunners have gone to another level this season. Mikel Arteta led his side to a training session this afternoon in preparation for the game, and although some key players such as Bukayo Saka and Gabriel were not in the session Arteta still had them prepare for the big derby.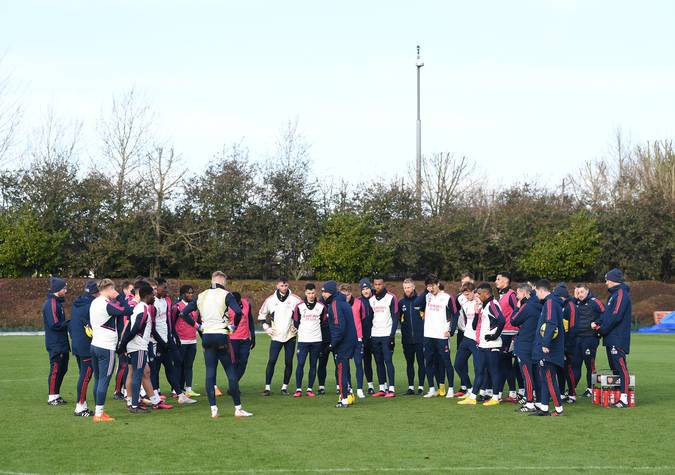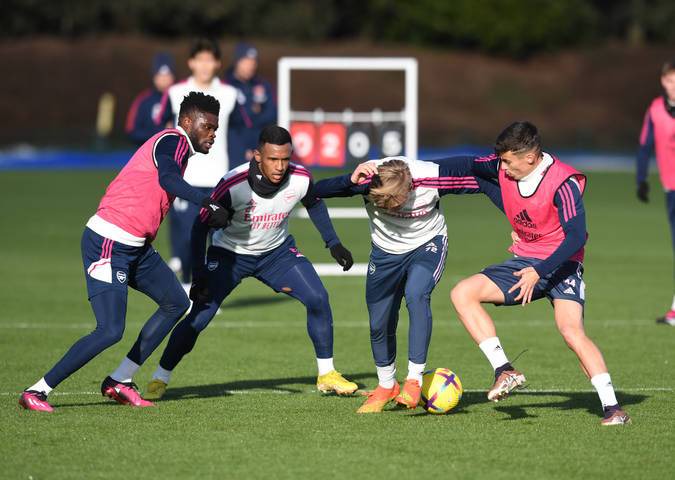 Over the years, United and Arsenal have played their best at home while playing abysmally away. Arsenal would be looking to keep this going for at least another year, because anything less than a win this Sunday could spell doom for Arsenal's title hopes.
ItzSwayne (
)