SPORT
Arsenal's next 3 games that could see their unbeaten run come to an end.
A Video clip is available for this news. Feel free to watch it here
Arsenal is currently enjoying an impressive run of form under Mikel Arteta, however, their next 3 games could see their unbeaten run come to an end as they'll be facing top teams across all competitions.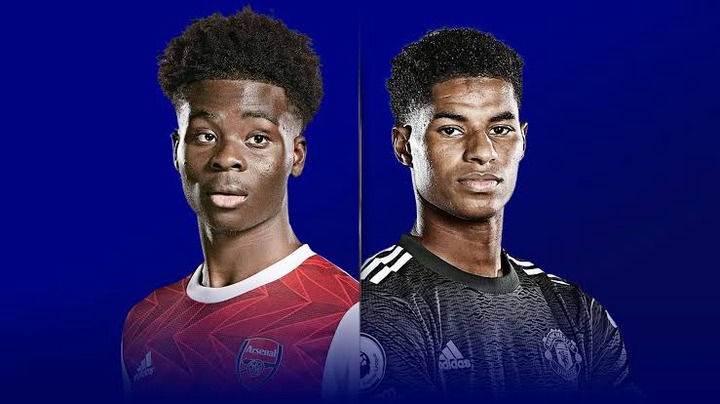 Let's take a look at the games below:
Arsenal FC vs Manchester United
The Gunners will be playing an in-form Manchester United this weekend at the Emirates Stadium. The last time the two clubs faced, Manchester United won by 3 goals to 1, as such, they'll be going all out in this game to ensure they hurt Arsenal once again.
Manchester City vs Arsenal
Another big game awaits the Gunners on the 27th of January when they travel to face Manchester City in the FA Cup 4th Round.
Manchester City will be hoping to remain in this competition, as such, they'll be going all out for the win against Mikel Arteta's side.
This is another game that has the potential of ending Arsenal's unbeaten run.
Everton vs Arsenal
Arsenal are favourites going into this game, however, Everton could pull a surprise win.
Games at Goodison Park are always tensed, as such, Arsenal could easily fall for the pressure from the opposing fans.
Here's an illustration of the club's matches below: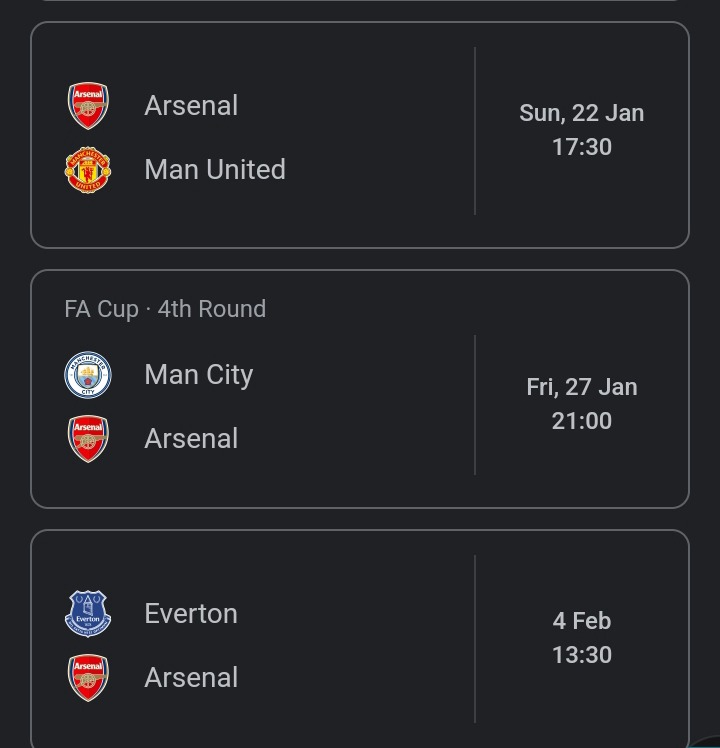 Photo credit: Google Images
Share your thoughts in the comments section below.
Dozz (
)