SPORT
Arsenal And Chelsea Womens' Clubs Set New Record After Qualifying For UWCL Semifinal Stage
Arsenal Women's team qualified for the UEFA Women's Champions League for the first time in ten (10) years after a 2-0 goal victory over Bayern Munich Women's team on Wednesday night. The first leg ended in a 1-0 goal in favor of the Bayern Munich Women's team but the Gunners' Women's club overturned the game in the second leg to progress to the next stage of the competition.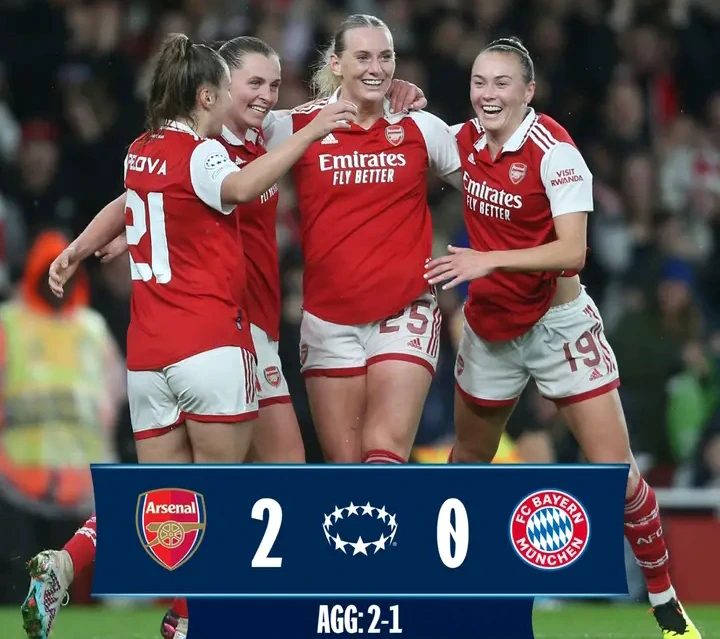 Click to see the Video on Twitter,,,Watch video on Twittter
Likewise, the Chelsea FC Women's club was on the verge of losing to Lyon by 2-0 goals in the second leg of the quarterfinals until Maren Mjelde scored a ninety-seventh-minute (97th) penalty to make the aggregate 2-2 and then proceeded to win a dramatic penalty shootout by 4-3 to progress to the semifinal stage.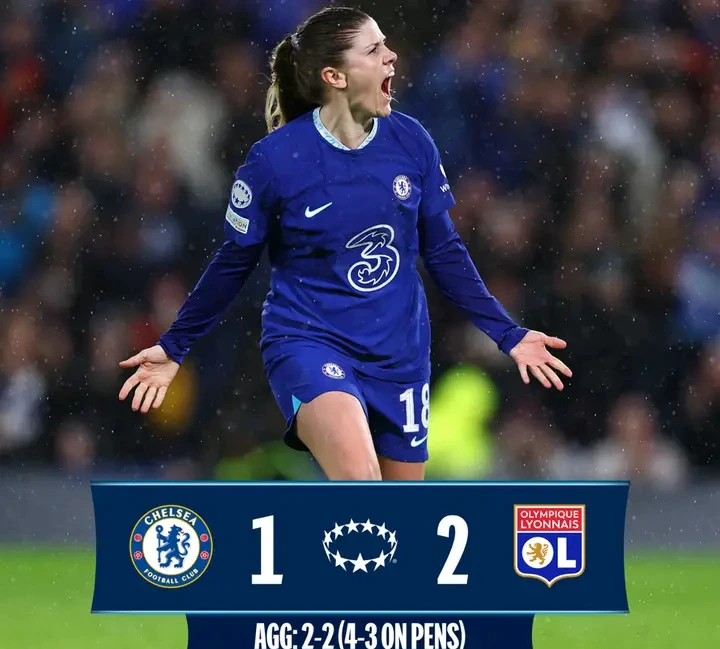 With both teams qualifying for the semifinals this season, it became the first time two (2) clubs from England will progress to this stage in the history of the competition. Fortunately, Arsenal FC Women's club remains the first and only English club to win the competition.
The Blues' Women's club will play Barcelona FC Women's club while Arsenal FC Women's club will battle with Wolfsburg Women's club in the semifinals. The first legs come up on April 22 and 23, 2023, while the second leg would be played on April 29 and 30, 2023.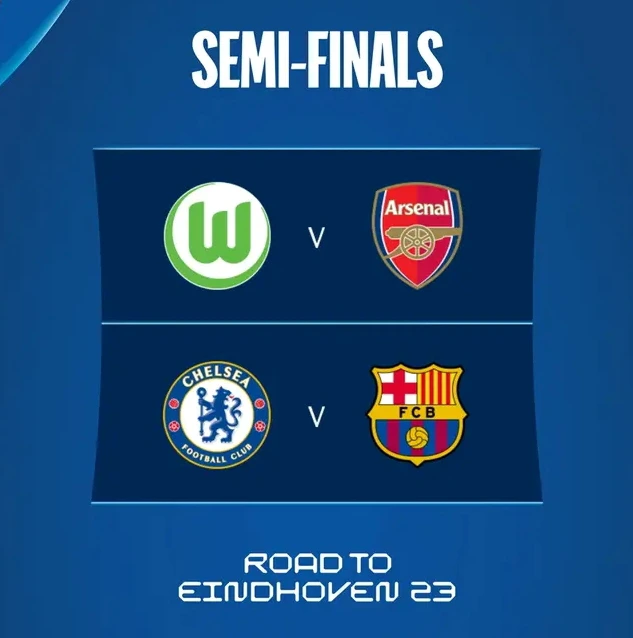 DanJoan (
)