SPORT
10 Worst Performing Teams In The Last 10 Games
This article Click to see Video describes something that took place only a few minutes ago. Today, See Video Clip the report was distributed to the public by our publishers.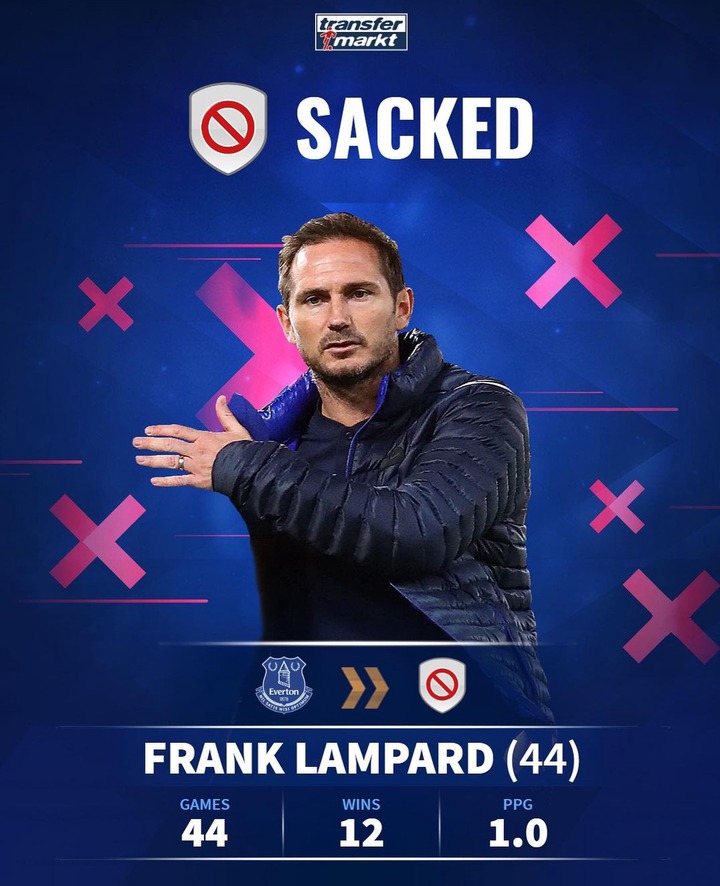 Everton have parted ways with Frank Lampard after the season's poor run in the past ten games. The Merseyside blues are currently battling with relegation and so they decided to sack Lampard who have 12 wins in 44 games. Everton is currently the team with least points in 10 games. They have accumulated two points and have a negative 17 goal difference in their last 10 games. Schalke are also having their worst performance this season. They currently have three points and negative 20 goal difference.
However, Montpellier and Sassuolo have five points in their last 10 games and this explains why they are also battling for relegation. Many teams have not been able to accumulate ten points in their last ten games and these teams could be relegated if they fail to turn around their performance. Other worst preforming teams in the last ten games include Sampdoria, Angers, Augsburg, Troyes, Strasbourg and Bournemouth. These teams have accumulated points ranging from 6 to 7.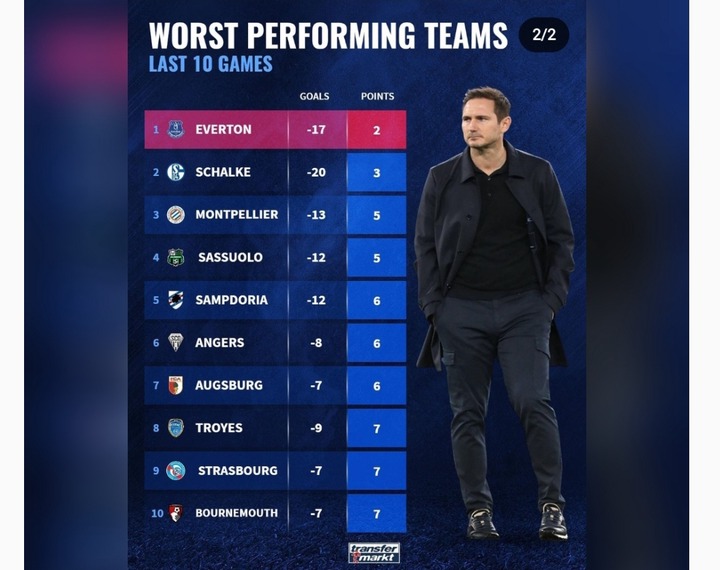 Furthermore, There are teams that didn't make the top ten list but they have less than 10 points in their last five games. Most of the leagues have already gone half and some of the teams could still bounce back and escape relegation.
valentinoigwe (
)