NEWS
Why we want Ortom in Senate – Benue women
NOTE: Click to see Recorded Video Clip
NOTE: Click here to watch what happened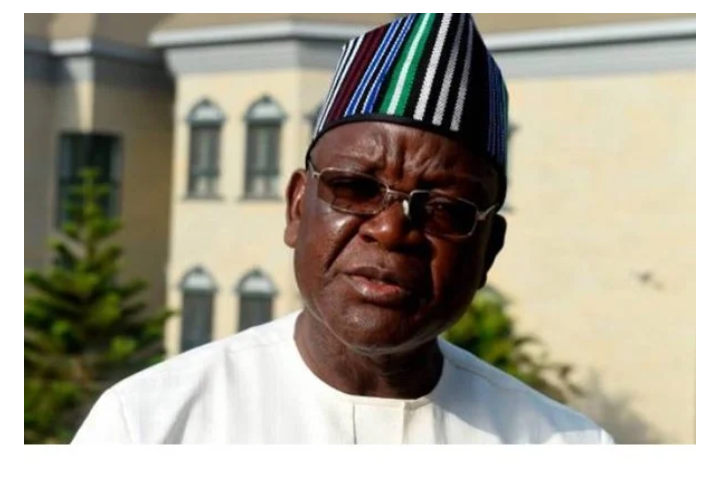 Benue women, Wednesday said they resolved to have Governor Samuel Ortom elected to the Senate in the coming 2023 elections to enable him initiate the bill that would end armed herdsmen incursions and killings in Benue communities.
The women emphasized the necessity for a bold Ortom to represent the state in the Senate during the upcoming administration in order to defend and safeguard the interests of all Benueans, but particularly those of the women who consistently suffer the brunt of armed herdsmen incursions.
Woman Leader of the Peoples Democratic Party, PDP, in the council, Mrs. Ruth Kpengwa, spoke for women at the PDP campaign rally in Gbajimba, Guma Local Government Area, LGA, of the state. She claimed that without Governor Ortom in the Senate, the quest of the Benue people to put an end to the activities of the marauding herdsmen would suffer a setback.
"Let me tell today why we the women have resolved to send Ortom to the senate; we are sending him there so that he can go there to move the resolution to stop herdsmen from entering our towns and killing us in Benue state," the female leader added.
"Our efforts to put an end to the relentless attacks and killings in our communities by Fulani herders will suffer a setback without him in the National Assembly."
Speaking to the crowd, Governor Ortom, a native of the region and the PDP candidate for the Benue North West Senate seat, thanked his relatives for always supporting him and helping him become their leader.
When he moved to the National Assembly after being elected to the Senate, he vowed to keep his word and ensure that the people's security and well-being would always come first.
In order to ensure good governance and the consolidation of the positive changes made by his administration, the governor further asked the populace to support and vote for Titus Uba, the PDP's candidate for governor, as well as all other PDP candidates in the state.
Senator Oker Jev, the politician in charge of the senatorial district, revealed why he chose not to run for office: "His axis, Jemgbagh, having had a full taste of the post."
Assuring the public that they are in good hands with the governor, senator Jev said Ortom was qualified and capable of representing their interests in the senate. According to Vanguard.
In contrast to the supposed rumors spread by the opposition, the PDP's candidate for governor, Mr. Titus Uba, who praised Governor Ortom for his outstanding achievements for the state, claimed to be alive and not dead and promised to continue Governor Ortom's legacy.
Khadybby (
)