NEWS
Why I Sent My People To Stop Villagers From Chasing Out Peter Obi's Supporters In Usokun – Asari
This article Click to see Video describes something that took place only a few minutes ago. Today, See Video Clip the report was distributed to the public by our publishers.
A former Niger Delta militant leader, Dokubo Asari has disclosed an incident that took place in Usokun village located in the Degema local government area of Rivers State.
In a video shared on YouTube by Symfoni TV, Asari said when Peter Obi's supporters wanted to set up a Labour Party secretariat in Usokun, people in the village tried to chase them away. He said when he got informed about what was happening, he immediately sent his people to ensure that the secretariat was set up even though he considers Obi an enemy
According to Asari, Obi's supporters who were shocked by what he did asked him why he prevented the villagers from driving them away and he said if he didn't do it, they might someday chase out people he is politically affiliated with.
In Asari's exact words: "The other day Labour Party was opening their secretariat, they [villagers] went to stop them so even though Obi is my enemy, I have to send my people to go and stop them and they put up the secretariat if not they wanted to stop them from putting up the secretariat. People in the village said there is an order for them not to allow any other party to campaign so they just enforced it.
"Just Usokun here, they want to set up their secretariat, Labour Party and they went and blocked the road so I sent our people there. We were fighting until Area Commander came. Even the Labour Party people were shocked. They said but this is the man that is talking against Peter Obi every day why is he defending us. I told them look, it is because if they drive you today another people will come that might be my people and they will also drive them. So they were able to set up the secretariat".
Watch the video from 43:30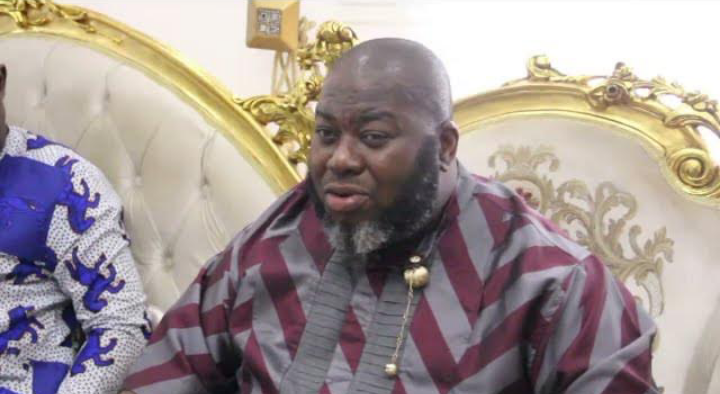 Ultimate_Gist (
)