NEWS
White House Protest: The Protest Would Produce No Result Because The Election Was Credible – APC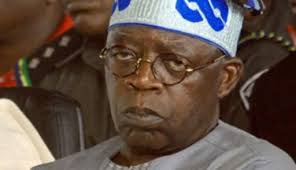 The call by some people to oppose Sen. Bola Tinubu's election as president-elect on April 3 in the United States, according to Mr. Oyakhilome Bello, APC United States National Youth Leader, is unjustified.
This was stated in a Friday statement by Bello, who also serves as the Deputy Director of the North American Youth Wing Campaign Council.
Click to see the Video on Twitter,,,Watch video on Twittter
The opposition groups' Thursday demonstration in a park in front of the White House against Tinubu's election, he said, was pointless and would have no impact on the election.
He added that Tinubu, a former two-term governor of Lagos State, won the election handily and that the demonstration had no significance because of the free, fair, and credible nature of the presidential vote on February 25 that produced Tinubu as the winner.
Rather than being alarmed by the development, he advised Nigerians to maintain calm and peace because the APC would mobilize real Nigerians to put an end to the protest and fight to defend Tinubu's mandate.
In order to prevent those protesting Tinubu's election as president-elect from successfully upending Nigeria's peace and security, Bello said the chapter would make sure that it did everything in its power to make sure that happens.
To back Tinubu and Sen. Kashim Shettima in their efforts to enthrone a better Nigeria for all, he urged all patriotic Nigerians to band together in order to work for the nation's peace and unity.
He continued by stating that Tinubu received the vote freely from the Nigerian electorate, contrary to what the opposition parties had claimed.
This article is according to Daily Post paper. 
Dear esteemed readers what are your opinions concerning this?
Thank you so much for reading this article.
Ihuoma244 (
)