NEWS
What To Note About An Expected End & What To Do To Arrive At An Expected End—Dr Paul Enenche
Dr Paul Enenche, the founder and presiding Pastor of the Abuja-based Dunamis International Christian Church has taken to his official Facebook page to share a message he has delivered titled, An Expected End. In the message, the cleric has revealed things to note about an expected end and how to arrive at an expected end.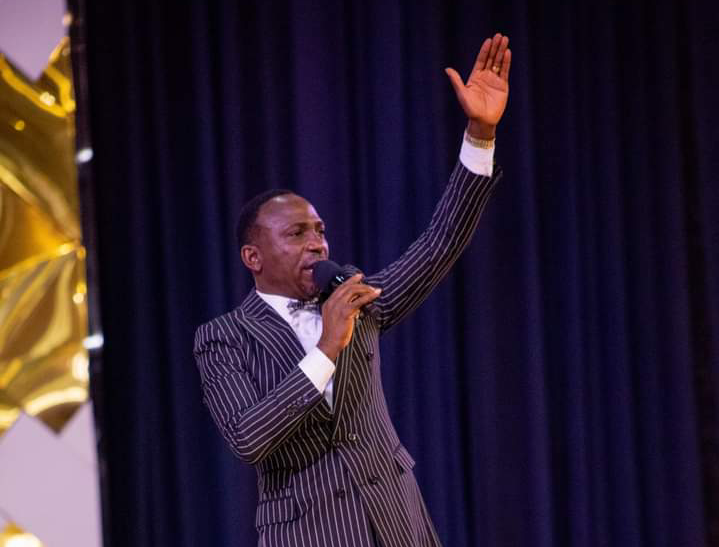 Click to see the Video on Twitter,,,Watch video on Twittter
According to the cleric, he has revealed five things to note about an expected end, and what you can do to arrive at an expected end. Below are the things, as shared by the cleric,
Things To Note About An Expected End;
1. God is thoughtful of man; God created man. He has never for once sidelined them as unimportant. As always, He has provided for them, tended to their lives and always answered their prayers.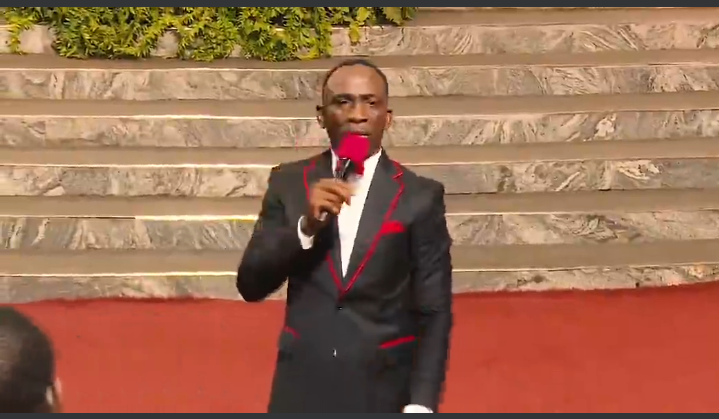 2. God is not forgetful; God will never forget His people. They are His handiwork and as He has promised in the scriptures, He will always be with them and not forget them.
3. God is not planless; God had very good plans for mankind. He created them for a particular reason, according to His will.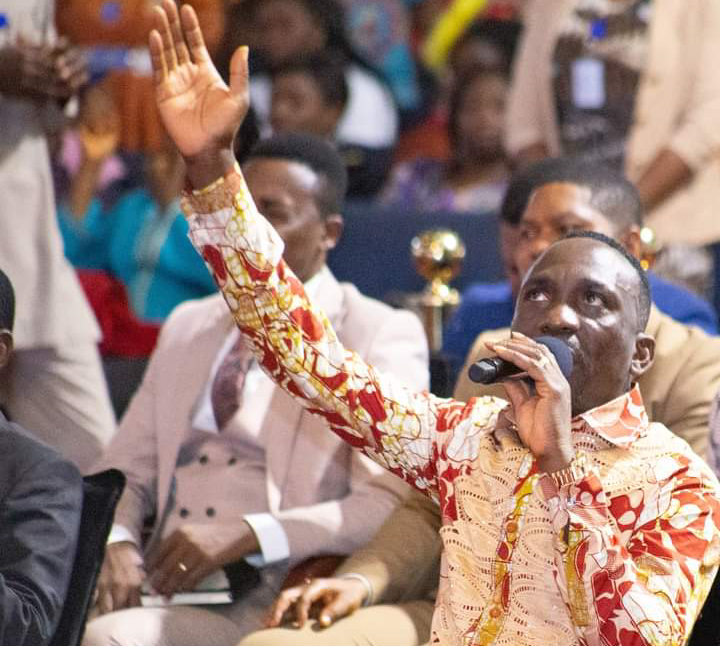 4. God has a timeline; according to the cleric, God has a timeline. He has created everything to act according to His plans and will on set periods, based on His divinely orchestrated timings.
5. God is not slow; God is never slow. The scriptures have also affirmed this in Habbakuk 2:3, that, the long-suffering of the Lord is not slowness. Although it might seem His plans are tarried, wait for them, they would not go unfulfilled.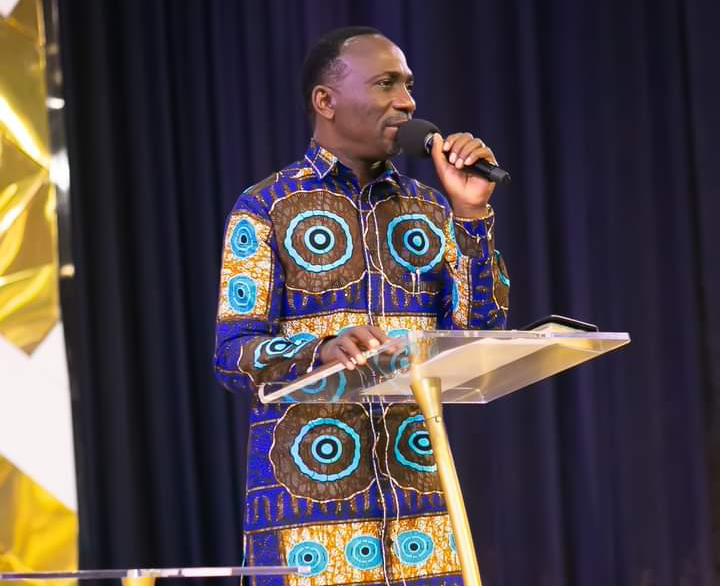 Also, the cleric has revealed two things you must do to arrive at the expected end.
1. Do not give up on God; as a believer, do not give up on God. According to the scriptures in Proverbs 23:18, there is surely a future hope for you, your hope shall not be cut off. No matter how it might seem to take time, wait on God on your expectations. He will never disappoint you.
2. Remain in the expectation mode; always wait on God. As a believer, have faith in God and always expected everything goos to come from Him in my life. He will never fail you.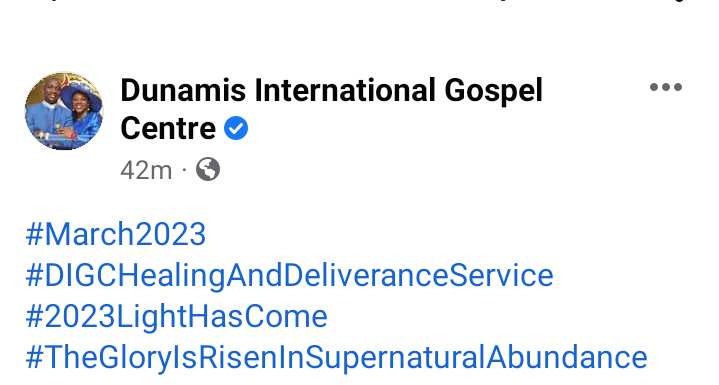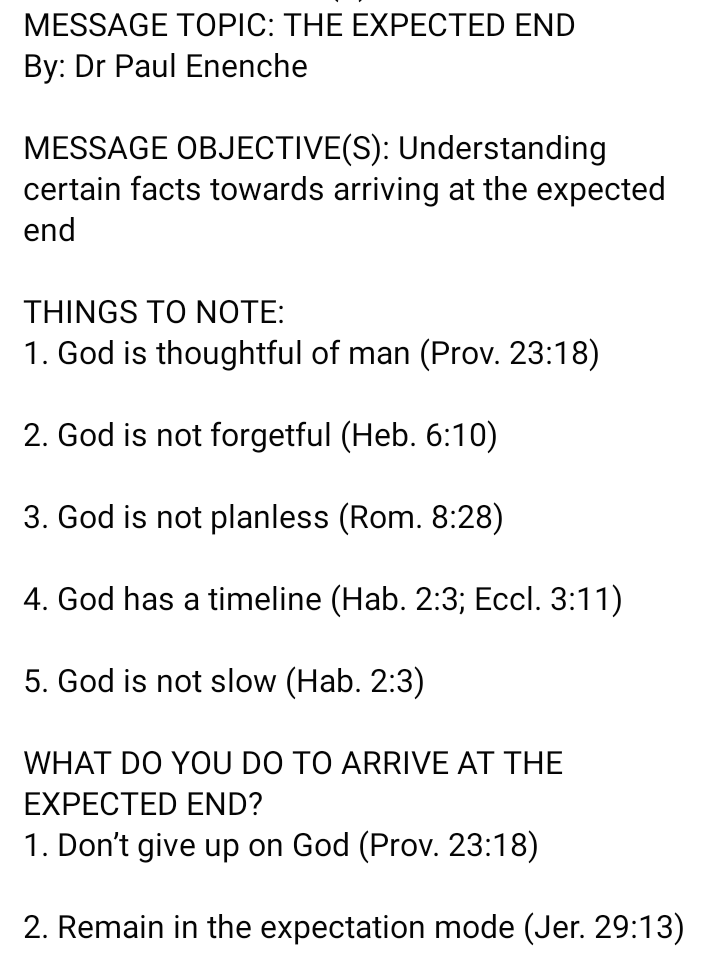 Temperance (
)