NEWS
What I Discovered in APC After Trying to Organize Northern Leaders to Meet Tinubu -Naja'atu Bala-Mohammed
This article Click to see Video describes something that took place only a few minutes ago. Today, See Video Clip the report was distributed to the public by our publishers.
A former chieftain of Tinubu's PCC, Naja'atu Bala-Mohammed, has spoken concerning her discoveries about the level of unity in the APC during her stay within the party. Discussing the issue on AIT , the prominent politician shared details of her attempt to meet Tinubu alongside Northern leaders within the APC.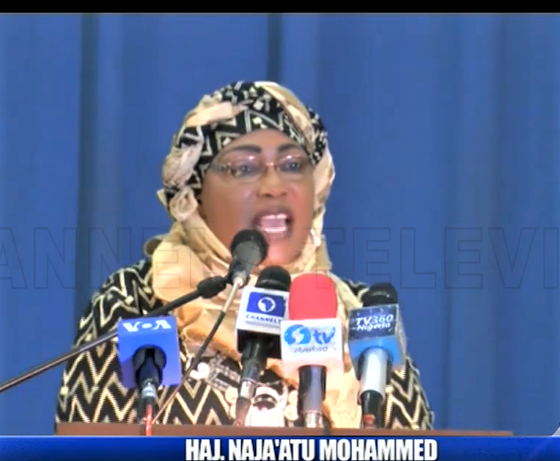 In response to the topic, Naja'atu said, "For three months, I tried to get our Northern elders and opinion molders in the APC to unite and move as a block to meet Tinubu with our requests in the North. I saw the Lagos Chamber of Commerce give him their requests.
She added, "I kept shuttling form one person to another for three months so that we could sit and create an agenda for the North, but they refused to sit. What I discovered is that in the APC, everyone minds his business. I do not do politics for personal interests, and I have sacrificed a lot for my beliefs.
You can watch the interview here. (1:41:00 minute)
Adegori22 (
)