NEWS
'We Will Do A Post Mortem Analysis If The Court Decides That Tinubu Is The Winner' – Bode George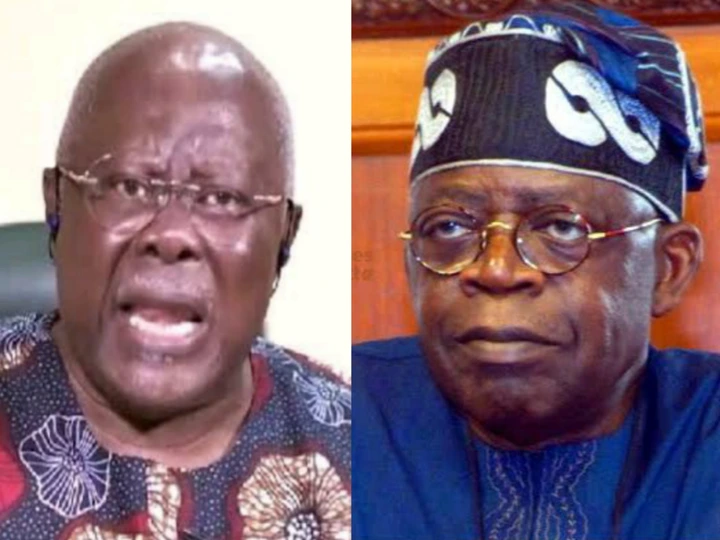 The Former National Chairman of the Peoples Democratic Party, Chief Bode George has insisted that he's not going to congratulate the President-elect, Bola Tinubu until after the Court judgment. He stated that even if Bola Tinubu wins at the Tribunal, a post-mortem analysis will be made to determine the fairness of the ruling by the court. 
Click to see the Video on Twitter,,,Watch video on Twittter
Chief George also argued that only God will lead the country right by working with the leaders in Government. He alleged that politicians will always make promises but when they get to office, they tend to do the opposite of what they had promised. He, however, noted that there is a need for peace in the country after the court ruling. 
He said, "If the Court decides that he (Tinubu) is the winner, we will still do a post-mortem analysis and at that time, we will pray for Nigeria that God will lead this country right. I remember when Muhammadu Buhari was coming. There were certain definite statements that he made, that he would fight corruption, among many other things and we were all praying for him. Once anybody emerges, all we can do is call the grace of the Almighty to take control of this country to be peaceful."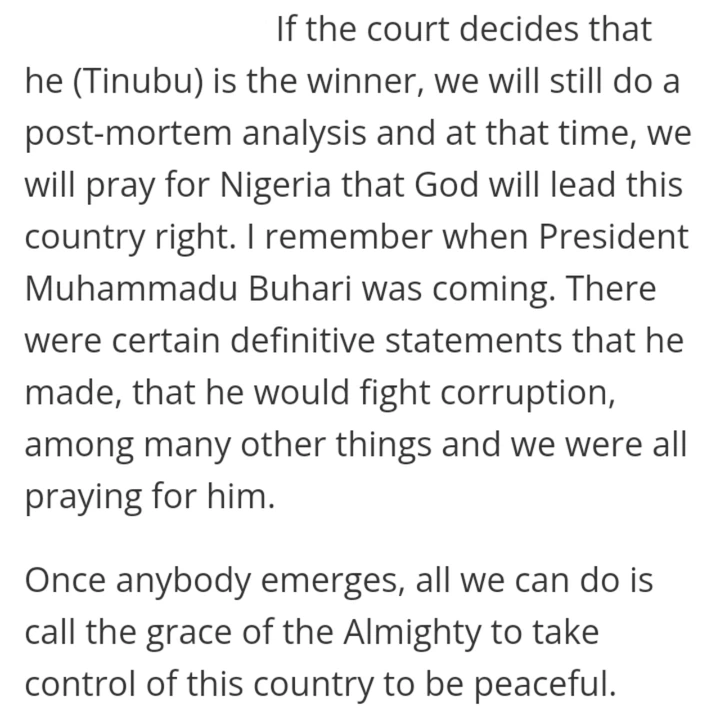 (Source: Punch paper)
MemeOverlord (
)