NEWS
We Were Stronger Than Obasanjo – Orji Kalu
A Video clip is available for this news. Feel free to watch it here
A member of the senate in the national assembly, Orji Uzor Kalu has claimed that they forced former president Olusegun Obasanjo to drop his third term ambition.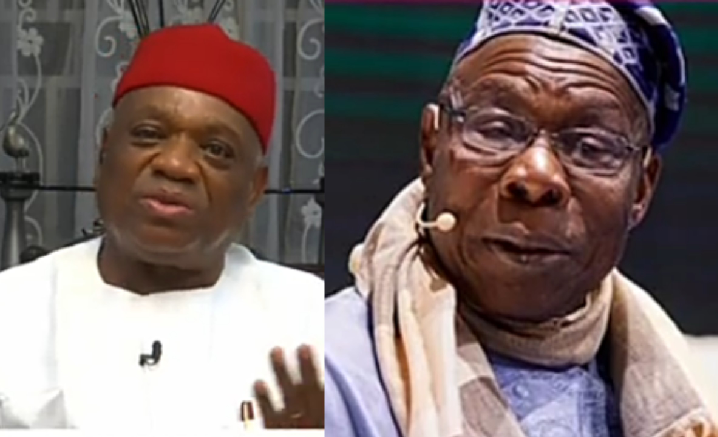 It would be recalled that Former president Olusegun Obasanjo recently denied that he nursed the ambition of ruling for third term. Olusegun Obasanjo is quoted to have said that nobody could have prevented him of going for third term if he wanted. 
But speaking to TVC yesterday, Orji Kalu said the former president was not saying the truth. According to him, they were stronger than Obasanjo. 
Hear him "We were stronger than Obasanjo. He was not capable of doing that. We waiting for him. In fact the whole world waited for him. He wanted to start the agenda when he was the president of African Union. It was why some of his colleagues brought the president of Tanzania to be the AU president. That was the beginning. I told George Bush junior that he wanted to do third term and they were waiting for him. George Bush told him that he can put his daughter or any of his Child but not himself. That Nigeria has overgrown that, he can't do third term. He can't come and tell Nigerians that he never had the intention. I was inside the room. Even Nuhu Ribado knew it. He can't claim otherwise. Adolphus Wabara is alive, he can testify to that. Nobody can wake up one morning and squeeze Nigeria inside a bottle."

Enecheojo (
)