NEWS
Video: Watch Moment Rabiu Kwankwaso Called Labour Party, "Andrews Liver Salt" At Chatham House
A Video clip is available for this news. Feel free to watch it here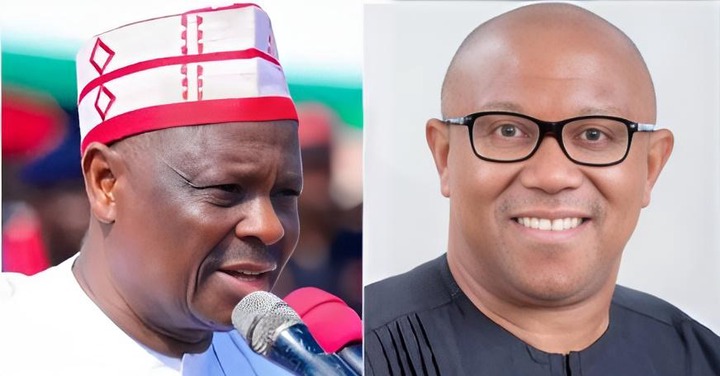 Rabiu Kwankwaso, the New Nigeria People's Party (NNPP), presidential candidate reacted to the Labour Party in his speech with Chatham house, saying that the reason he refused to merge with the Labour Party's presidential candidate, Peter Obi is because they are like "Andrews Liver Salt". He further added that the sudden raise of the Labour Party after Peter Obi became their presidential candidate for the 2023 general election has begun to come down.
He said: "Our party (NNPP) is the only grown party in Nigeria today… to us (Labour Party), is like "Andrews Liver Salt" just came (all of a sudden) keeps rising, and now it's coming down. That's the reality, take note of it".
Click to watch the video of Rabiu Kwankwaso speech at Chatham house.
What are your thoughts on Rabiu Kwankwaso describing Labour Party (LP), as an "Andrews Liver Salt"?
Kindly leave a comment with your opinion and follow me for more informative content.
Vincent73 (
)