NEWS
Video: Watch How The INEC Mock Voting Accreditation Was Conducted
This article Click to see Video describes something that took place only a few minutes ago. Today, See Video Clip the report was distributed to the public by our publishers.
The Independent National Electoral Commission, INEC, on Saturday, conducted a mock voting accreditation process, so as to allow them the BVAS ahead of the forthcoming Presidential elections, which would be taking place on the 25th of this month.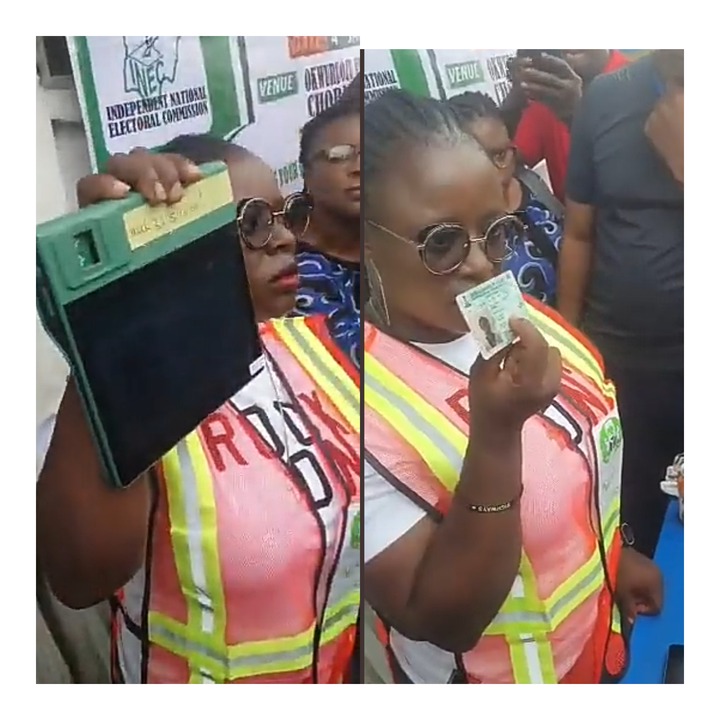 In a video which has surfaced online, after the INEC officials arrived the polling units, the materials were set up, and the mock accreditation started. Facial recognition accreditation takes about 15-20 seconds, while fingerprint takes longer.
In the video which was uploaded by a twitter user with the handle name 'Francis D Matthew', the INEC official conducting the mock accreditation said that surnames won't be used any longer for accreditations, but instead the last 6 digit of the card would be used. Once the code is inputed, the picture of the voter would appear immediately.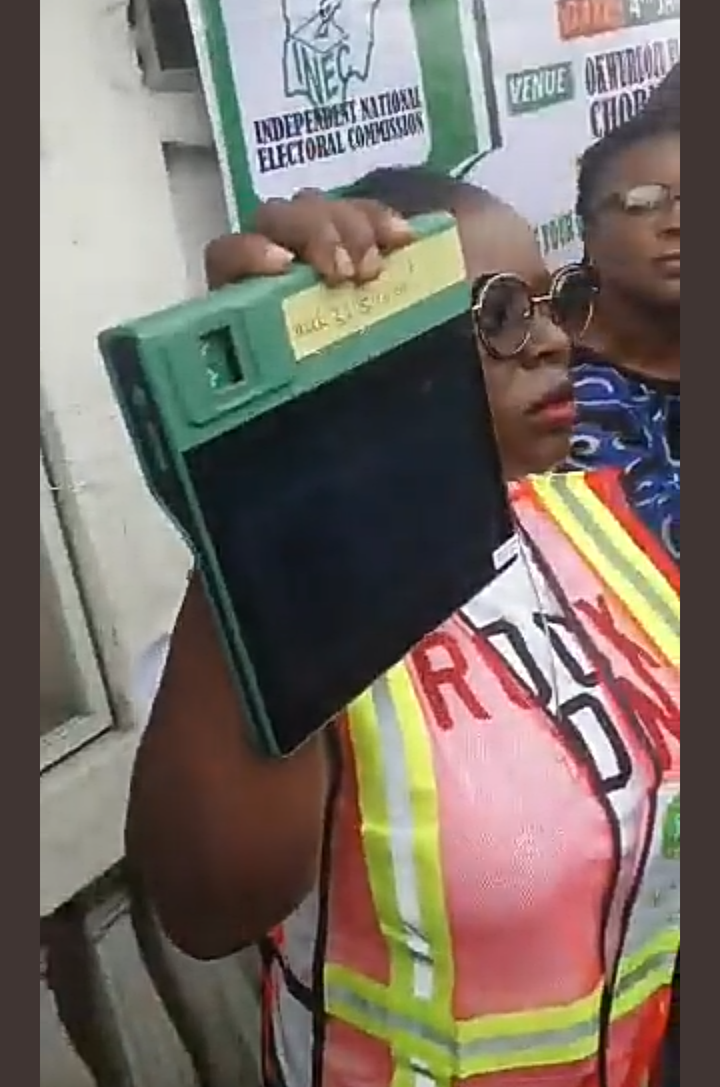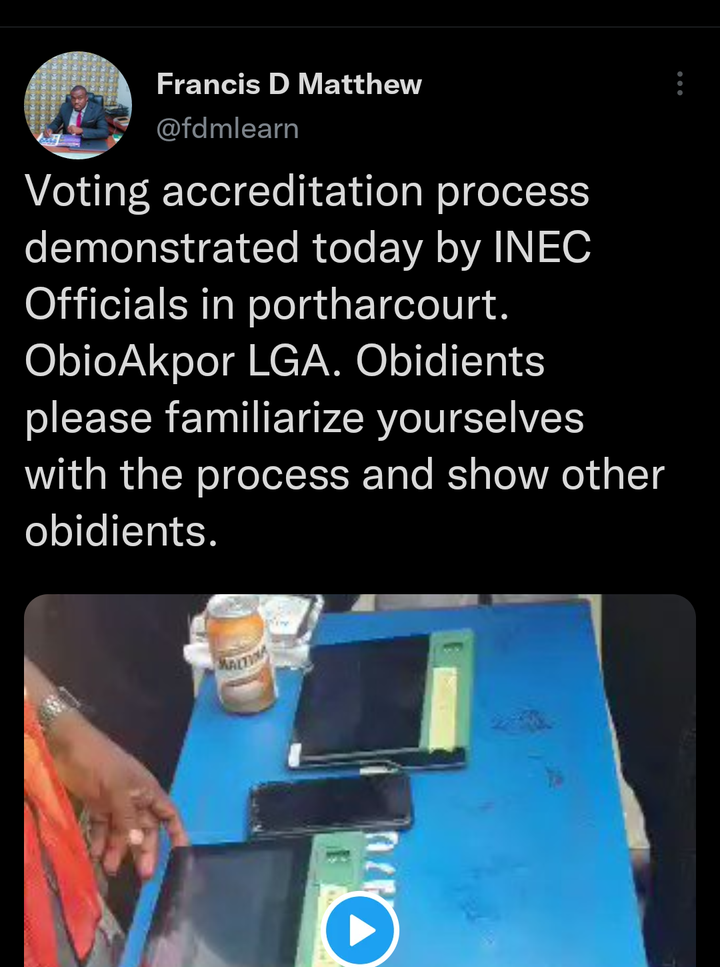 You can watch the video of the accreditation by clicking on the link below; https://Video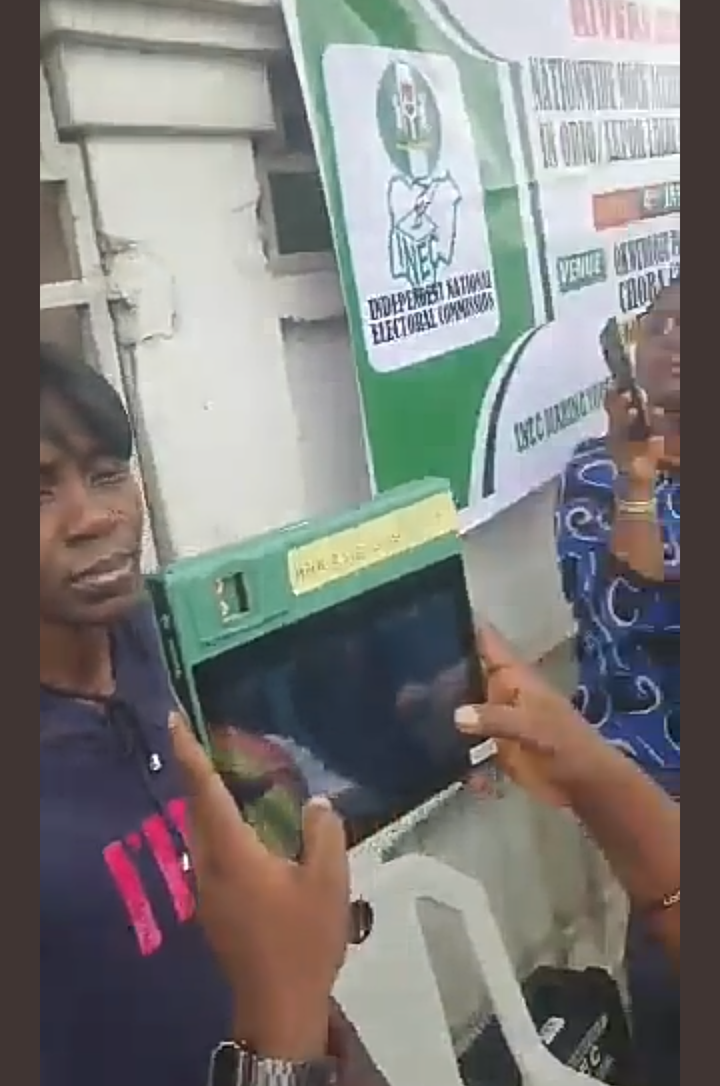 What do you have to say about this?
Grantenzy (
)