NEWS
Today's Headlines; US Shoot Down Suspected China Spy Balloon; CBN Warn Banks In Gombe
This article Click to see Video describes something that took place only a few minutes ago. Today, See Video Clip the report was distributed to the public by our publishers.
US shoots down suspected China spy balloon
The US military on Saturday shot down a Chinese balloon off the country's east coast, American media reported, hours after President Joe Biden vowed to "take care" of the suspected spy device.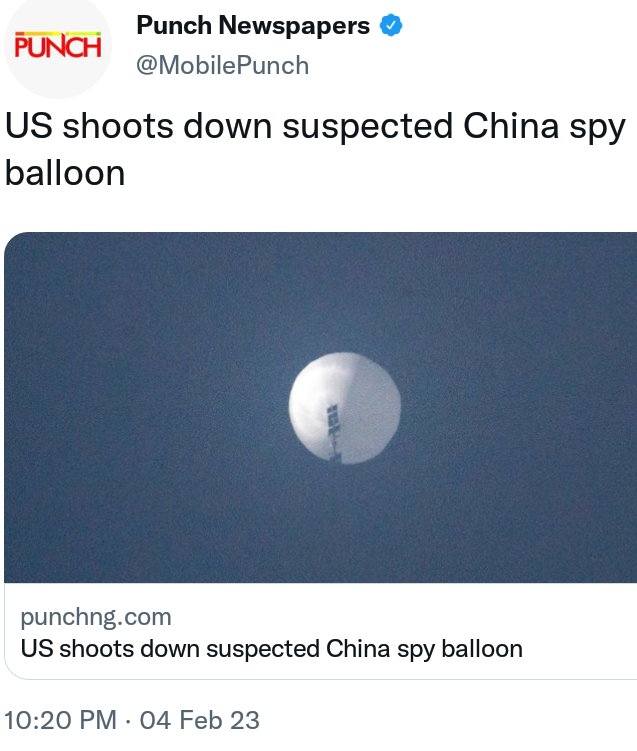 Source: Punch paper
Fox and CNN reported the operation after three southeastern airports were temporarily shut down earlier in the day amid what the Federal Ation Administration called a "national security effort".
The controversy erupted on Thursday when American officials said they were tracking a large Chinese "surveillance balloon" in US skies, but decided not to shoot it down over concerns of hurting people or property on the ground.
That led Secretary of State Antony Blinken on Friday to suspend a rare trip to Beijing.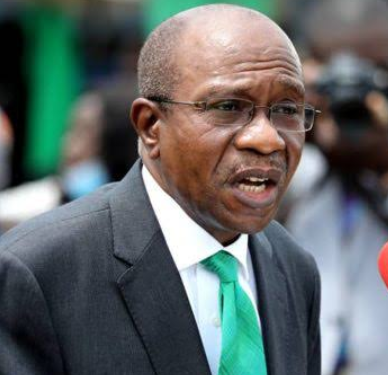 Photos Credit: Google
CBN warns banks in Gombe, against short-changing Nigerians amid currency crisis
On Saturday, the Central Bank of Nigeria, CBN, warned commercial banks in Gombe State against short – changing Nigerians amid the currency crisis.
According to the Agency of Nigeria, NAN, the apex bank, disclosed this shortly after a meeting with commercial banks in Gombe.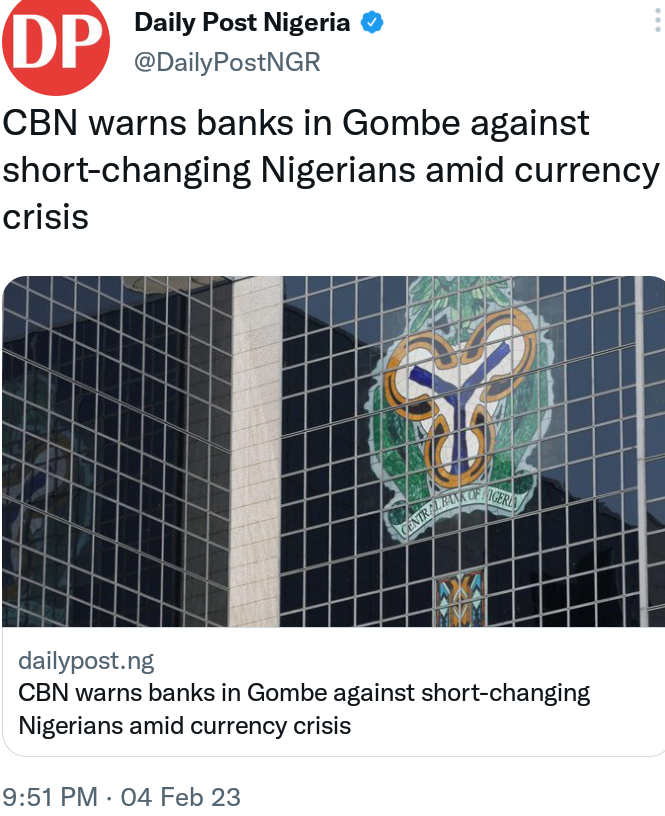 Source: Daily Post Nigeria
Financial Markets Department of CBN, the Deputy Director, Aliyu Ashiru, said the meeting was in line with the need to ensure strict compliance with CBN guidelines.
Ashiru cautioned banks against attempting to sabotage the new naira's circulation.
He appealed to residents to exercise patience with the CBN and the government.
"The meeting is in furtherance to our engagement with banks to smoothen all the rough edges in implementing the naira redesign policy.
Ex-Egypt's prime minister Sherif Ismail dies at 67
Former Egyptian prime minister Sherif Ismail, who served during President Abdel Fattah al -Sisi's first term in office, died on Saturday at the age of 67.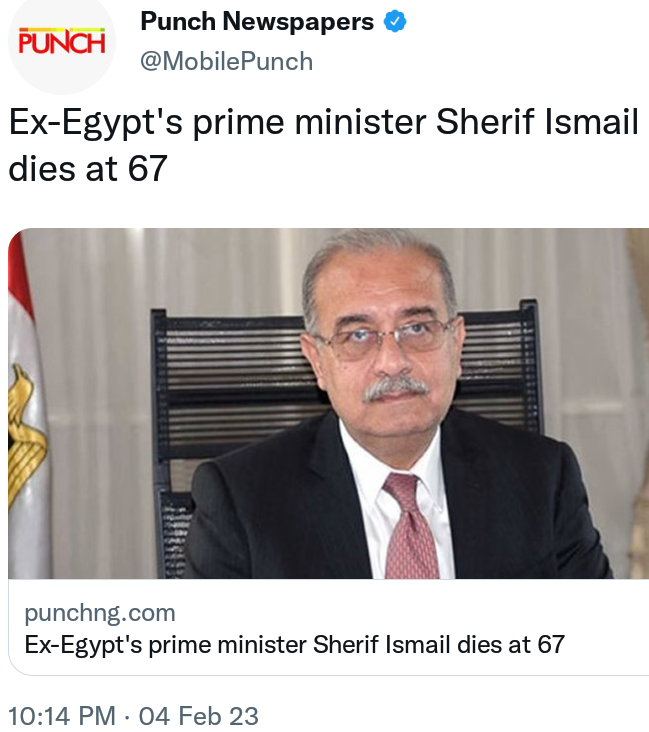 Source: Punch paper
"I mourn with deep sorrow a virtuous man among Egypt's best, a man in whom the nation's conscience was embodied, the former prime minister, the honourable Dr. Sherif Ismail," the president wrote on his Facebook page.
Ismail was sworn in as prime minister in 2015 before resigning in 2018 as Sisi began his second presidential term, after a landslide victory against one of his supporters.
According to Sisi, Ismail assumed responsibility in the most difficult of circumstances and the hardest of times.
Police intercept cultists with pistol, masquerade regalia
Officers of the Lagos State Police Command have arrested two self – confessed cultists.
Public Relations Officer, SP Benjamin Hundeyin announced they were intercepted early Saturday morning.
A patrol team from Imota Division flagged down the men riding on a motorcycle for a search.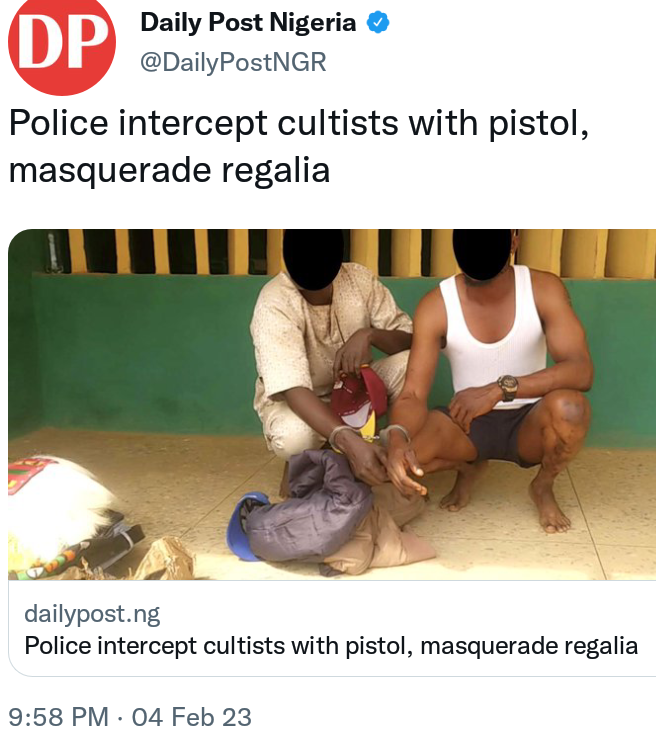 Source: Daily Post Nigeria
The police image – maker said the partners rode into Lagos from Sagamu, in neighbouring Ogun State.
A local semi – automatic pistol, two live ammunition, charms, masquerade regalia and phones were found with them.
"Suspects confessed to being cultists and working as land grabbers in Ikorodu," Hundeyin disclosed.
Crownboy (
)