NEWS
Today's Headlines: Naira Redesign Won't Fight Corruption-Wike, Gunmen kill policeman In Anambra
This article Click to see Video describes something that took place only a few minutes ago. Today, See Video Clip the report was distributed to the public by our publishers.
Naira Redesign Won't Fight Corruption, Only Make People Suffer, Says Wike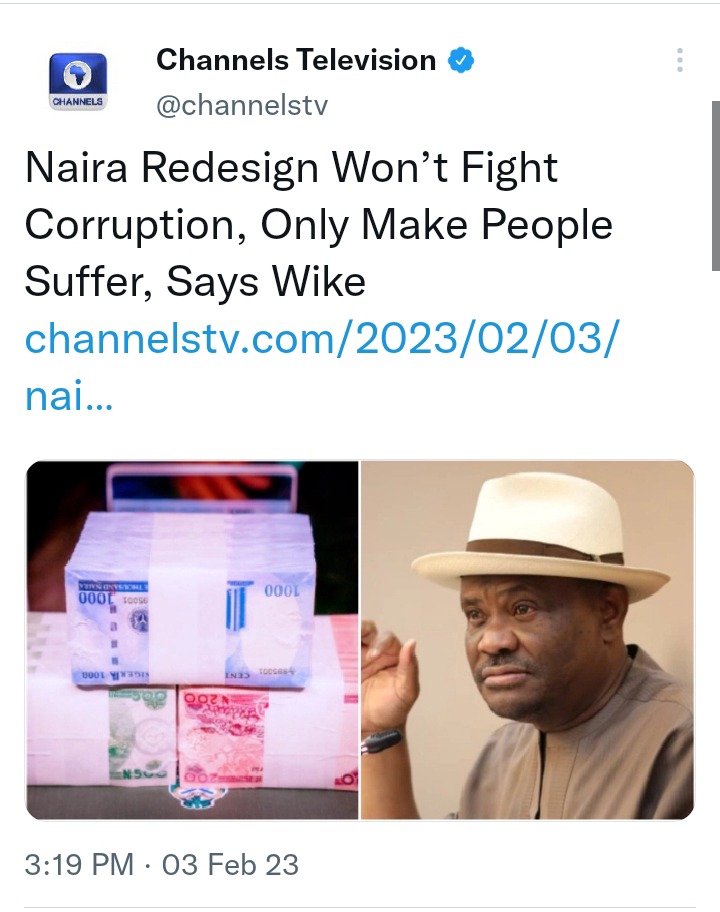 Photo Credit: Channeltv
The Governor of Rivers State, Nyesom Wike, has weighed in on the nationwide scarcity of the redesigned N200, N500 and N1,000 banknotes, telling President Muhammadu Buhari that the policy will not fight corruption.
Buhari has repeatedly defended the swift introduction of the new notes by the Central Bank of Nigeria (CBN) and phaseout of the old notes in a span of weeks.
Gunmen kill policeman, set building ablaze in Anambra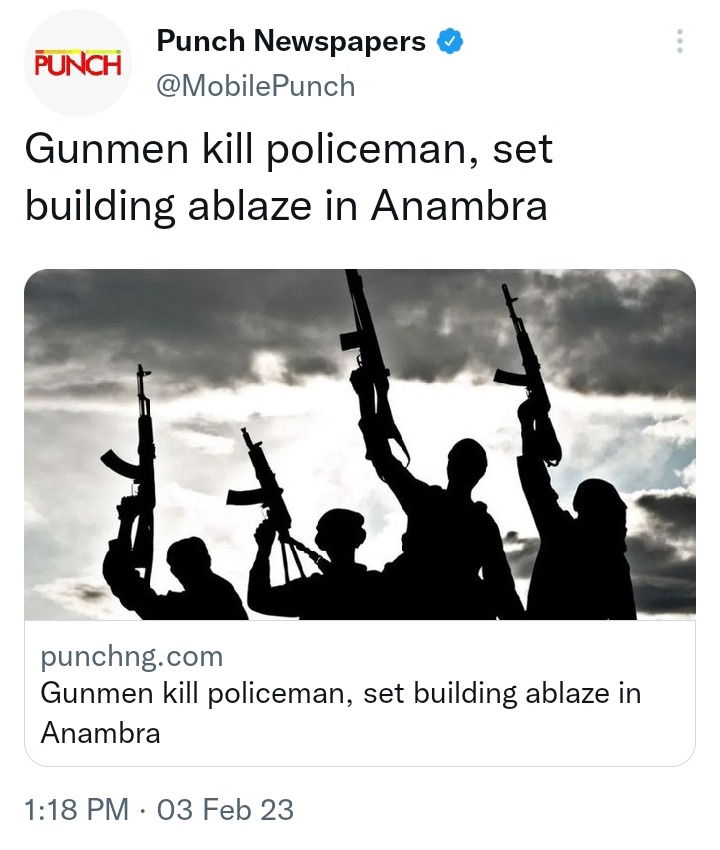 Photo Credit: Punch
Some yet-to-be-identified identified gunmen have attacked a facility of operatives of the anti-cult squad in Obosi, Idemili North Local Government Area of Anambra State.
It was gathered that the gunmen invaded the place at about 11 pm on Thursday, killing a police officer and burnt down a building with petrol.
The reason for the attack has not been ascertained, but sources in the area said the hoodlums came in large numbers, using three vehicles, which included a Toyota Highlander, a Toyota Sienna and a Toyota Corolla.
According to the sources, the attackers immediately opened fire on the security operatives which led to the exchange of gunfire.
Makinde suspends campaign activities over fuel, Naira crisis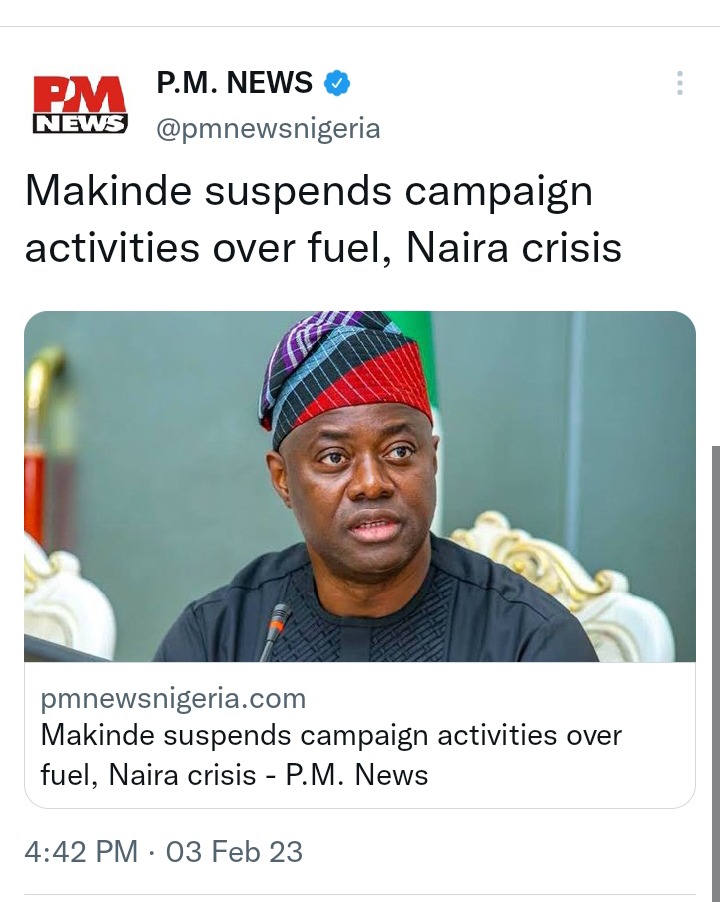 Photo Credit: P.M.
Governor Seyi Makinde has suspended his campaign activities until further notice over unending fuel and new naira-note crisis in the state.
Makinde, whose campaign trail had visited some parts of the state, announced the suspension of his campaign activities at the flag off of the Omi-Adio-Ido Road on Friday.
This is contained in a statement by Dr Wasiu Olatubosun, the Commissioner for Information, Culture and Tourism.
The governor said that the suspension was in solidarity with the people over the harrowing experiences in recent times over unending fuel and new naira-note crisis in the state.
He directed that all campaign activities be suspended, noting that the people's suffering was too much.
Just in: Buhari meets APC governors behind closed-door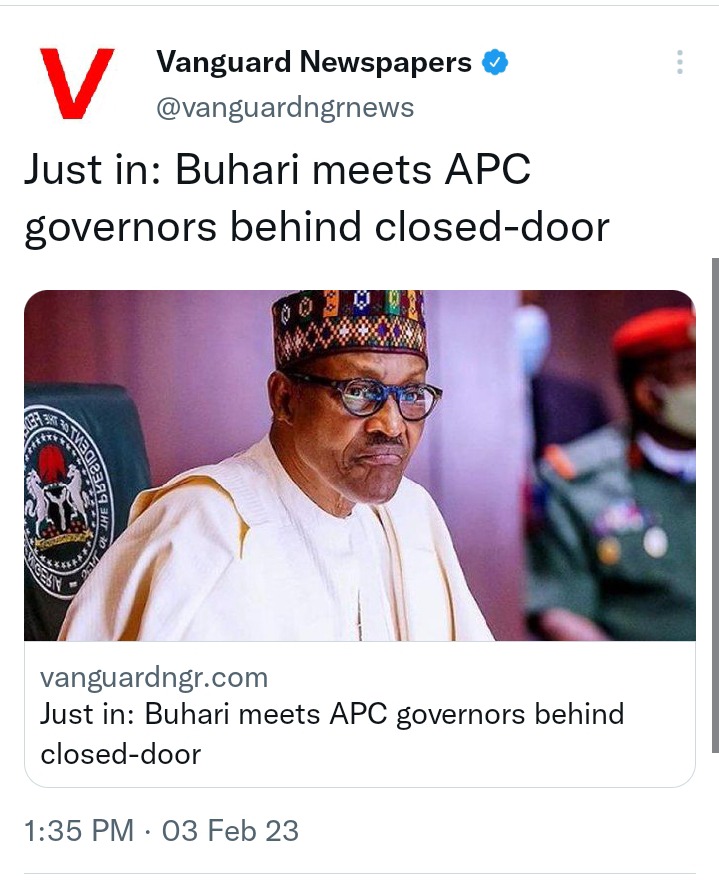 Photo Credit: Vanguard
President Muhammadu Buhari is currently having a closed-door meeting with the governors on the platform of the ruling All Progressives Congress, APC under the auspices of the Progressive Governors' Forum.
The meeting is holding at the State House in Abuja.
The governors of Ebonyi, Ogun, Imo, Zamfara, Kebbi, Yobe, Lagos, Kaduna, Kano, Kwara, and Niger are present in the meeting.
Although the agenda of the meeting was not disclosed, it will not be unconnected with the Central Bank of Nigeria (CBN) cash swap policy and how to address the agitations that have greeted the policy.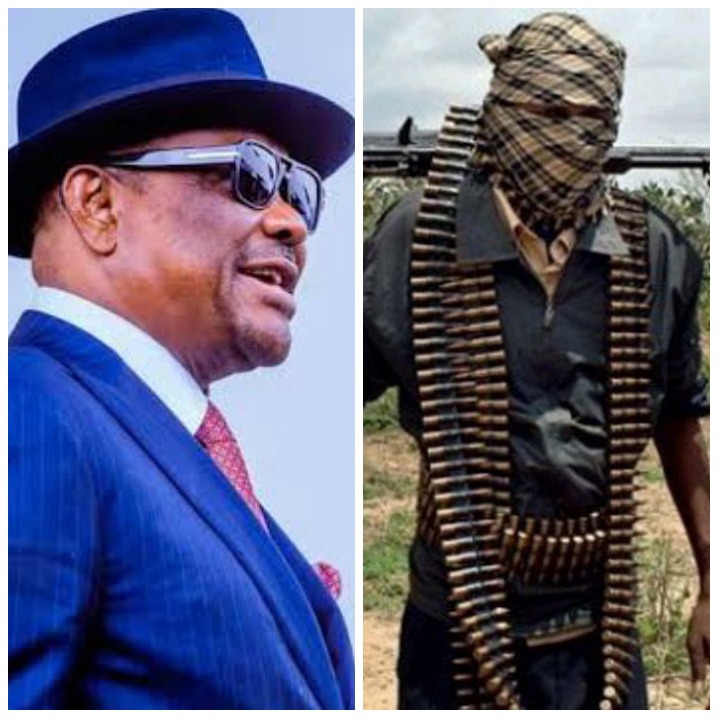 Photo Credit: Google


Nasu001 (
)