NEWS
Today's Headlines: Buhari Receives Asset Declaration, Nigeria Air Arrives Abuja
Buhari Receives Asset Declaration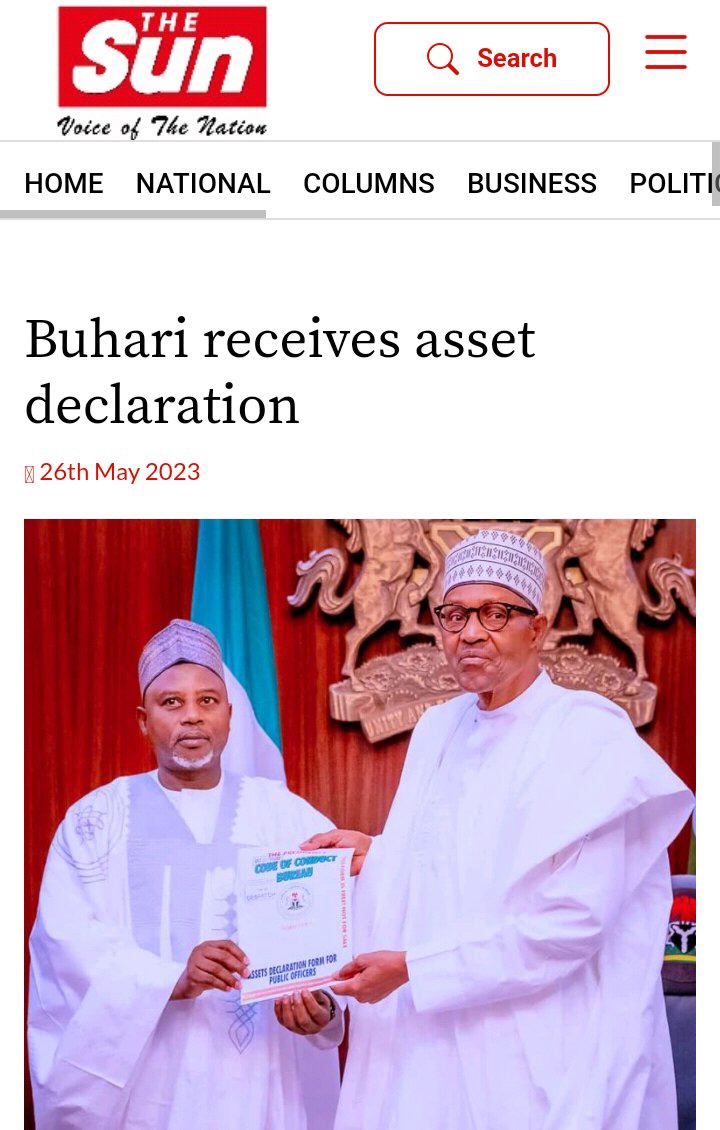 Photo Credit:The Sun papers
Click to see the Video on Twitter,,,Watch video on Twittter
President Muhammadu Buhari has received an Asset Declaration Form from Chairman Code of Conduct Bureau, Isah Mohammed in State House.
This is in compliance with the provision of the constitution which stipulates that all public officers shall declare their assets and liabilities on the assumption of office and at the end of their tenure of office.
According to the guidelines published on the CCB website, Failure to declare assets as required by the Constitution shall attract on conviction any or all of the following; (a) Removal from office, (b) Disqualification from holding any Public office, (c) forfeiture to the state any property acquired in abuse of office or dishonesty.
Nigeria Air Arrives Abuja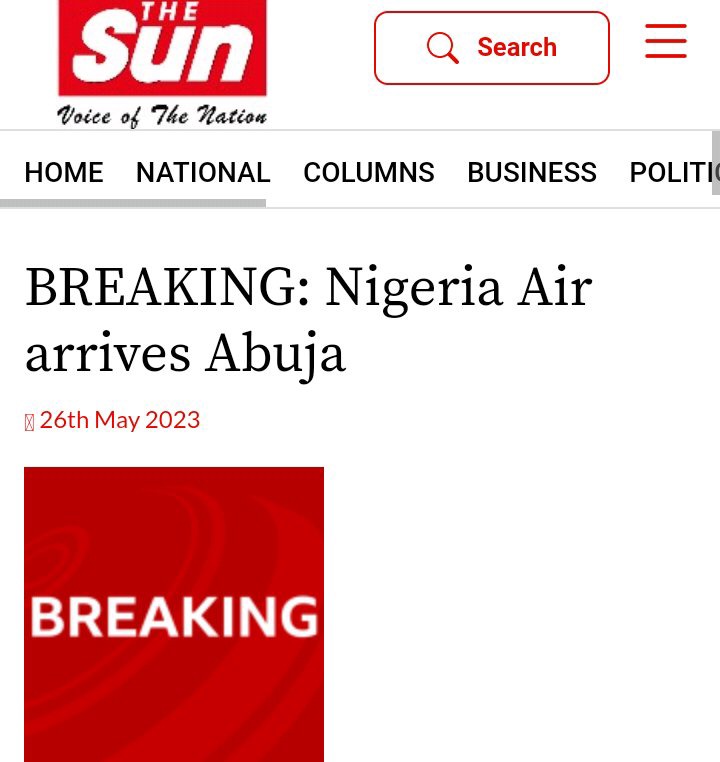 Photo Credit:The Sun papers
Nigeria Air, the country's national carrier has arrived the Murtala Muhammed International Airport Abuja, in what appears to be the fulfilment of the promise by the Minister of Ation, Hadi Sirika.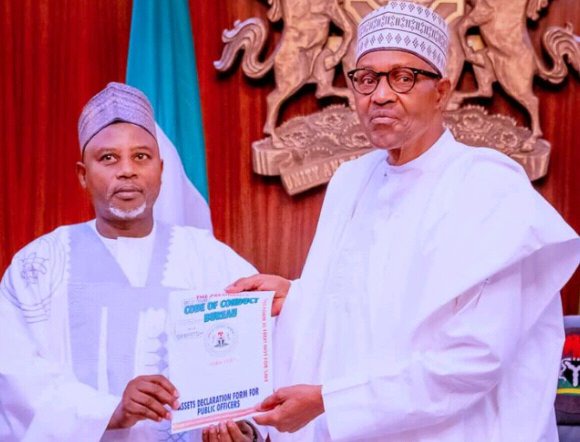 Photo Credit:Google
Court Affirms Abure As LP Chairman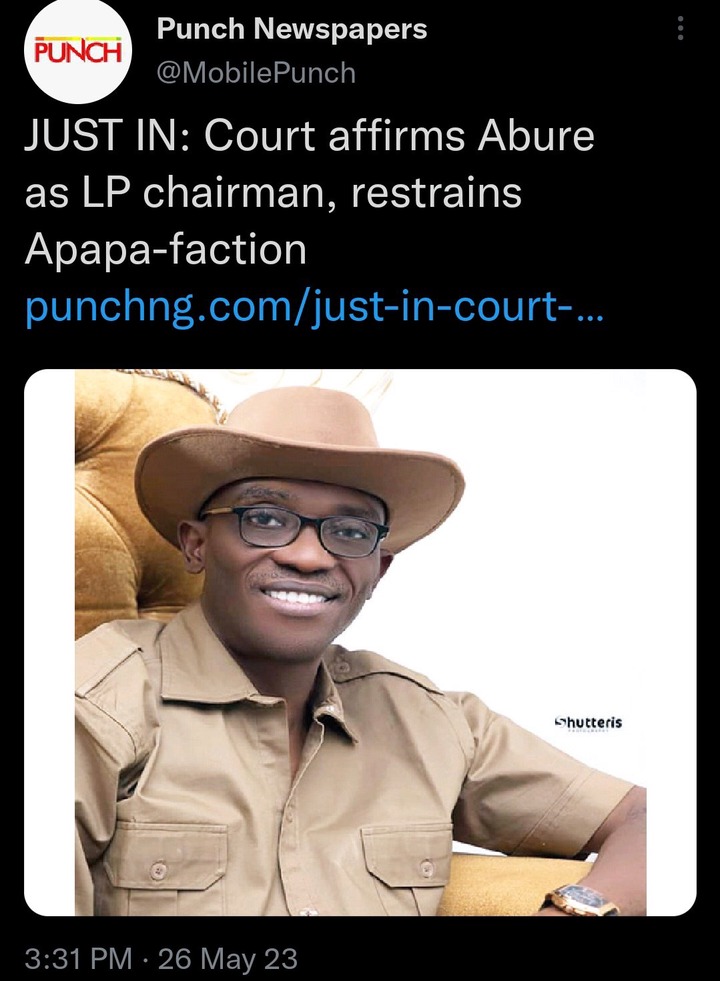 Photo credit: punch newspaper
A State High Court sitting in Edo on Friday dismissed the notice of suspension issued against the embattled National Chairman of the Labour Party, Julius Abure, by some party members at the ward level.
The judge, Justice Emmanuel Aihamoje, on Friday, threw out the case for lacking merit.
Transition: FG declares Monday, 29th May, Public Holiday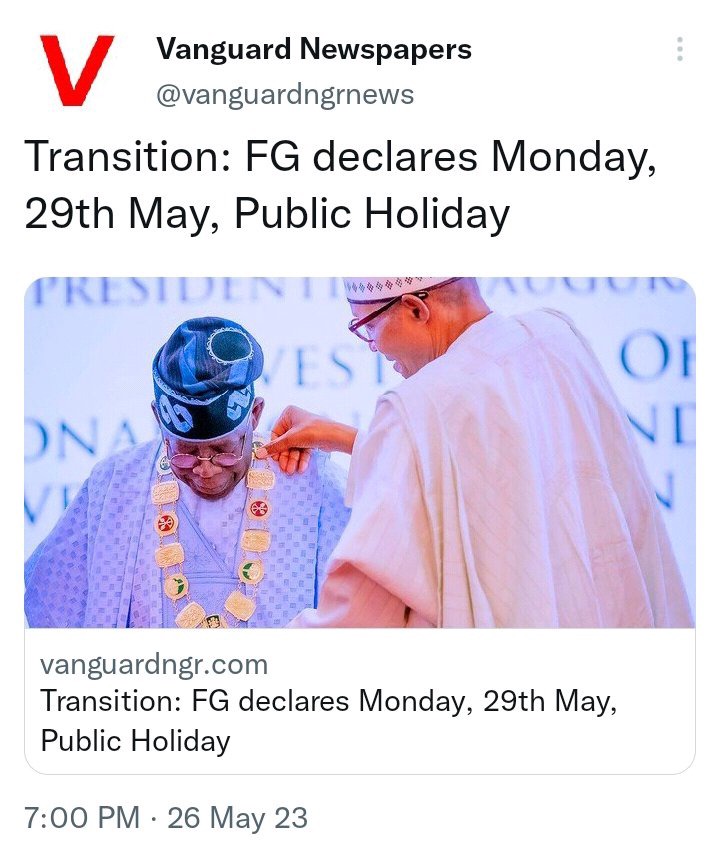 Photo Credit: Vanguard
The Federal Government has declared Monday, 29th May 2023 as work-free for all workers in the country
According to the federal government, the decision is to allow Nigerians to commemorate the inauguration of the nation's 16th democratically elected President.
Permanent Secretary in the Ministry of Interior, Dr Shuiab Belgore in a statement on Friday noted that the declaration was made by the Minister of Interior, Rauf Aregbesola on behalf of the Federal Government.
Confaamnews (
)