NEWS
"Tinubu Turned All The Area Boys In Lagos To Area Workers" – Comrade Adams Oshiomole
This article Click to see Video describes something that took place only a few minutes ago. Today, See Video Clip the report was distributed to the public by our publishers.
Some hours ago, the former national leader of the ruling All Progressives Congress (APC); Comrade Adams Oshiomole, addressed the people of Ubiame in Edo state about the fast approaching presidential election.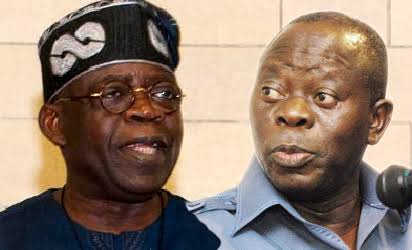 The former Edo state's Governor said, "when Asiwaju Bola Ahmed Tinubu was the governor of Lagos state, he turned all the area boys in Lagos to area workers."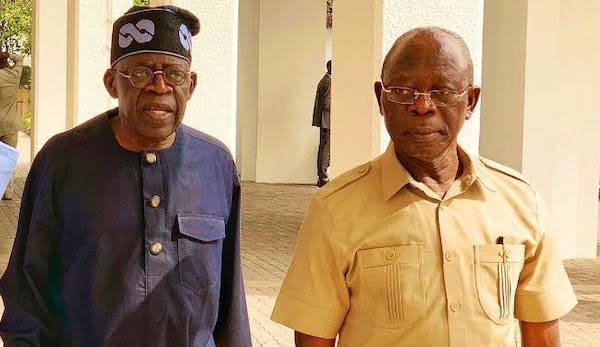 Speaking further, Comrade Adams Oshiomole said, "the way Asiwaju Bola Ahmed Tinubu transformed Lagos state, he will transform Nigeria if given the opportunity."
Also, the former labour union leader said, "when Asiwaju Bola Ahmed Tinubu came to Edo state, he made it clear that we don't need to have a national grid because every state should be able to generate their power means. The electricity bill we use currently, some people cannot pay the estimated billings because it is too much. This is what Asiwaju Bola Ahmed Tinubu is coming to put an end to."
Watch the full video of the interview HERE (last three minutes).
Musingreports (
)