NEWS
Tinubu Suffers Another Gaffe In Katsina, Says, The Wife Of The Widow Or Widower Will Be Catered For"
This article Click to see Video describes something that took place only a few minutes ago. Today, See Video Clip the report was distributed to the public by our publishers.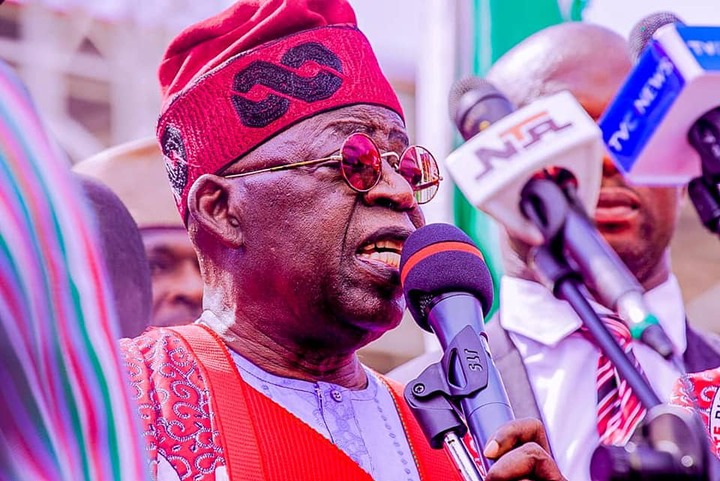 The All Progressive Congress (APC) presidential aspirant, Bola Ahmed Tinubu, has yet again suffered another gaffe at his rally in Katsina State.
The former governor of Lagos State and his officials touched down in Katsina State on Monday following a successful rally in Lafia, Nasarawa State, on Saturday.
The rally was filled with a mammoth crowd as supporters trooped out from the nooks and crannies of the state to lend support to his movement.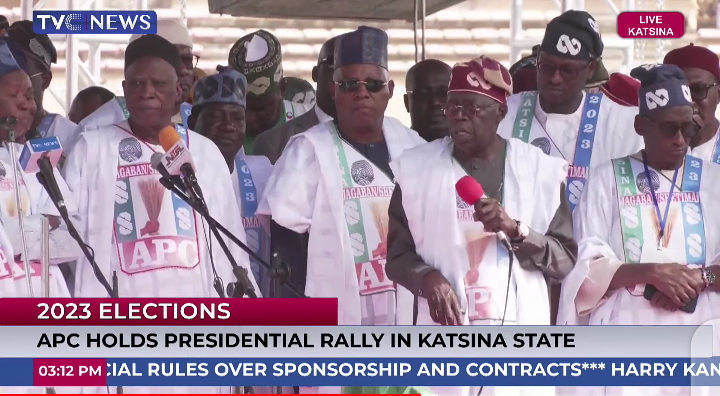 (Image Used As Credit)
However, a video emanating from the venue has captured him suffering another gaffe as he was seen addressing the residents of the state and telling them his plans for the country once he is elected as the next president of Nigeria.
In the video currently making waves on many media channels, Tinubu said, "The time is coming, and we promise you that the children of those who are less performing and the wife of the widow or widower will be catered for, and the efforts of the men and women in uniform will not be forgotten."
Check the link to the video below to hear and confirm what he said.
Video Credit: TVC (4:00–4:15)
Dhanielblog (
)