NEWS
Tinubu Sidelined Me After I Made Me Governor Of Lagos State – Pa Adebanjo
The leader of the apex Yoruba group, Pa Adebanjo has revealed that Tinubu sidelined him in the affairs of Lagos state after he was instrumental of him becoming the governor of Lagos state.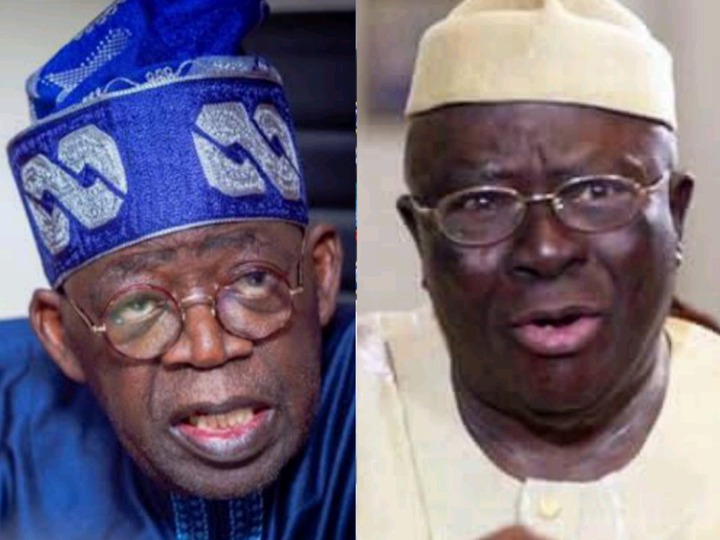 Recall that Pa Adebanjo had publicly supported Peter Obi presidential bid and rejected the presidential aspiration of Bola Ahmed Tinubu.
Click to see the Video on Twitter,,,Watch video on Twittter
According to him, people blamed him for making Tinubu the governor of Lagos state but he has no regret for doing that because it was a corporate decision.
He however emphasized that there is no rift between him and the president-elect, Tinubu.
Speaking further, he stated that Tinubu still respects him till date.
His words: "I don't want to be involved in any discussion about Asiwaju, he's my boy. I created Bola Tinubu by God's will, people blame me for making him Lagos governor. I said I don't regret because it was the system that brought him there. I didn't impose him, he paid only half a million to win the primary back then."
Even though, he's now taking 30 million naira from people to get APC ticket now. There is no personal animosity between us, up til now he still gives me my respect. But the way he was running the party was against the way we brought him. Because he was in office, he sidelined us who made him."
What are your thoughts convening this?
Winningframe (
)