NEWS
"Those Who Call Themselves OBIdients Don't Know That The Election Is Between Tinubu & Atiku" – Adams Oshiomole
This article Click to see Video describes something that took place only a few minutes ago. Today, See Video Clip the report was distributed to the public by our publishers.
Comrade Adams Oshiomole, the former governor of Edo state, spoke about the supporters of Labour Party's presidential flag bearer who are known as 'Obidients' during his recent Campaign tour in Edo state.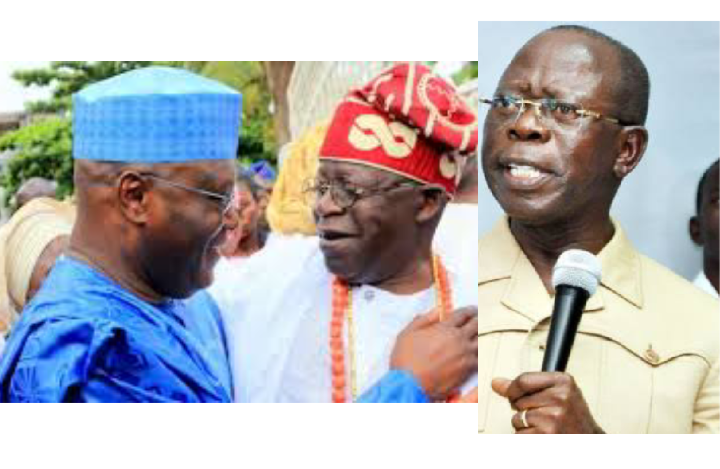 Former Governor Adams Oshiomole said, "those who call themselves OBIdients don't know that the election is between two people which areAsiwaju Bola Ahmed Tinubu and Alhaji Atiku Abubakar of the People's Democratic Party (PDP)." He added, "as for us, we are following Asiwaju Bola Ahmed Tinubu because he knows the road."
While admonishing Nigerian youths, Comrade Adams Oshiomole said, "Nigerian youths should go to Onitsha in Anambra state and the state's capital (Awka) and compare it with Lagos state before making decision on who to vote."
Speaking further, Comrade Adams Oshiomole said, "it is evident that all the frontrunners who want to be president were governors before. What some of them could not do in their state, can they do it in Nigeria?" He added, "there was no major public hospital in Anambra state for good 8 years that Peter Obi was governor."
Lastly, the former labour Congress leader made an allegation saying, "when Peter Obi was a governor, he kept the local government money in fidelity bank that he was heading. He was still making money then."
Watch the full video of the interview HERE (fast forward between 09th – 13th minutes).
Musingreports (
)