NEWS
"This Is Indirectly Saying INEC Is Not Competent"-Orezi Reacts To Naja'atu Muhammad's Interview
This article Click to see Video describes something that took place only a few minutes ago. Today, See Video Clip the report was distributed to the public by our publishers.
Nigerian musician Orezi just reacted to the statement by Former APC Campaign Director, Naja'atu Muhammad, in a recent interview with AIT that Labour Party Presidential candidate, Peter Obi is a movement that can't win structurally in Nigeria. Naja'atu explained that there can't be a free and fair election because nobody will send down the electronic means to vote which is the only means of obtaining to an extent a fair election this 2023.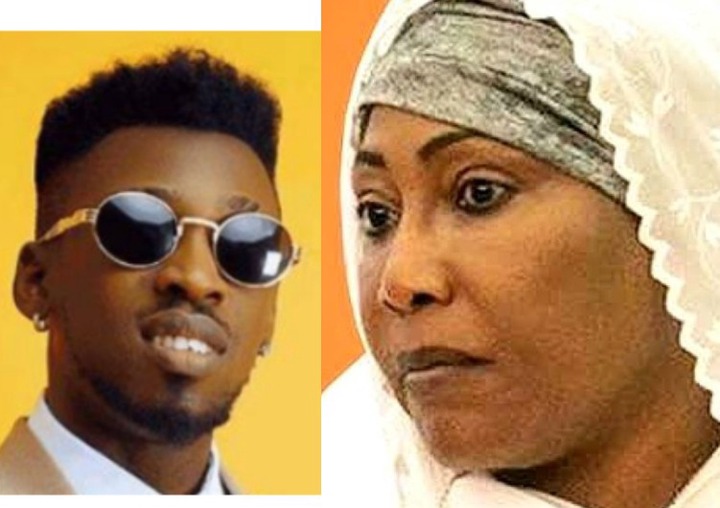 She further said that after Obi gets all the votes if no one in persons of senators, gubernatorial candidates is not in position to defend it for him he won't win. Which led Orezi to reportedly say, and quote, "Defend votes again. na war? This is indirectly saying inec is not competent. That our votes still need to be protected after voting speaks volumes. Defend votes na war? Abi Na senator and governors Dey defend votes now?"
Check out the screenshot of his post from Instagram below.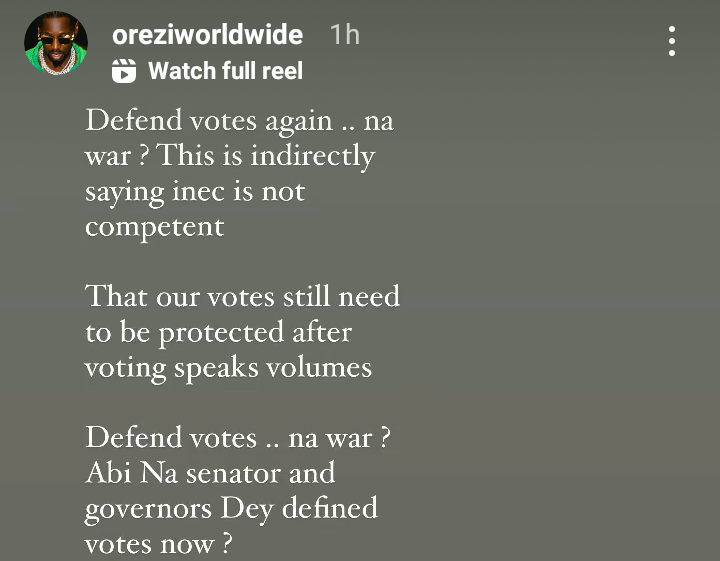 Watch The Video Here.
Greenkai (
)