NEWS
The Returning Officer Of Nkanu East Rigged The Election In The Favor Of PDP – Kenneth Okonkwo
Popular Nigerian Actor, Kenneth Okonkwo, has revealed that the returning officer of Nkanu east has manipulated the election result in favor of the People's Democratic Party. In his speech, he stated that the returning officer reduced the votes gotten to enable them to rig the election in the favor of the People's Democratic Party.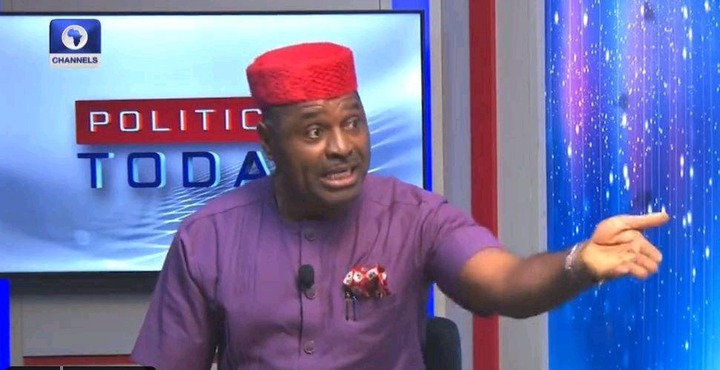 Kenneth alleged that the INEC chairman, Yakubu Mahmoud, is silent on the electoral crisis despite the evidence being presented before him to prove the election was rigged. Okonkwo strongly believes that the vote awarded to the People's Democratic Party was manipulated.
Click to see the Video on Twitter,,,Watch video on Twittter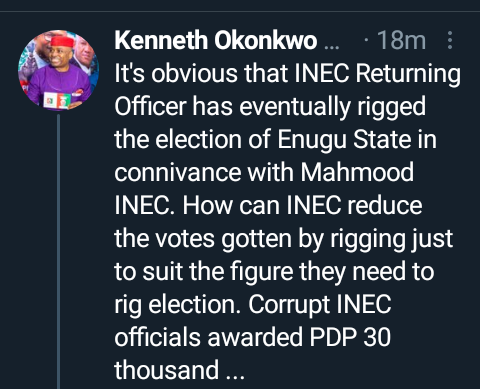 He said, "It's obvious that the INEC Returning Officer has eventually rigged the election of Enugu State in connivance with Mahmood INEC. How can INEC reduce the votes gotten by rigging just to suit the figure they need to rig the election? Corrupt INEC officials awarded PDP 30 thousand votes criminally in Nkanu East."
What are your thoughts on this matter, kindly leave a comment with your opinion.
SOURCE: Twitter.
Vincent73 (
)