NEWS
The Kano State Governor-elect Abba Yusuf declare his assets and liabilities in a completed form.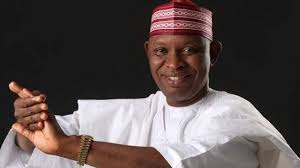 Photo showing Abba Yusuf, the Governor elect of Kano State, Nigeria.
Click to see the Video on Twitter,,,Watch video on Twittter
The Code of Conduct Bureau's Kano office received a completed form from Abba Yusuf, the candidate for governor of Kano State, that details his assets and obligations.
When he was welcomed by the CCB State Director, Hajia Ibrahim, Yusuf stated that his true disclosure of assets is an example of transparency and accountability that will serve as the foundation of his new administration in Kano State. The governor-elect's top press secretary, Sunusi Bature Dawakin Tofa, made this claim in a statement that was made public on Friday.
According to VANGUARD NEWS, The document stated, Today, I have satisfied the constitutional requirement of declaring my assets before taking office, May 29, After earning the trust of the wonderful people of Kano State, the future governor told his host that serving the public is a calling and a service to mankind and that he is always willing to do so.
Engr. Yusuf further stated that "Kano State under his watch will ensure that every Kobo of public funds spent is not only justified but also accountable." This makes it possible for sustained growth to resume in all sectors. Yusuf promised that all government employees, including political appointees, who work for him will be required to abide by the law's asset disclosure rules, according to report.
Please follow like comment and share it.
Rootofdavid (
)