NEWS
S'West's vote this year is crucial, says the Ekiti governor.
This article Click to see Video describes something that took place only a few minutes ago. Today, See Video Clip the report was distributed to the public by our publishers.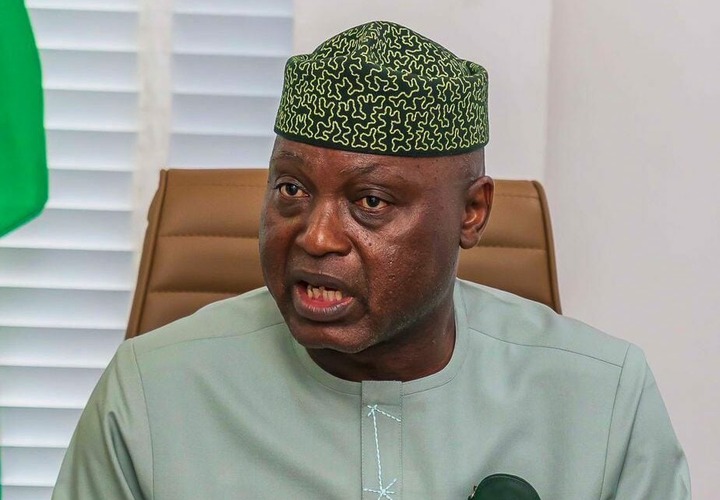 The governor of Ekiti State, Biodun Oyebanji, has warned that residents' unwillingness to utilize their franchise rights during elections poses a serious threat to the expansion of the political process unless it is reined in.
Oyebanji, who thanked the people of the state for turning out in large numbers to pick up their Permanent Voter Cards, PVCs, in preparation for the next elections in 2023, called Tuesday's public holiday, announced by the government, a major success, owing to the excellent turnout achieved.
Mrs. Monisade Afuye, the governor's deputy, made the statement on Tuesday when checking in with INEC offices to ensure they were following the state government's order.
The INEC regional offices in Ikere, Ado, Aramoko, and Ido Ekiti were among those inspected.
In his speech to the electorate, Afuye defended the gathering of PVCs as a means of bolstering the country's electoral system, adding that no country with apathetic voters can prosper.
"Gov. Oyebanji has shown great leadership by making today (Tuesday) a holiday so that you may pick up your provisional voting certificates," she remarked. It's encouraging that so many of you could make it. It's in your best interest, but some people don't see it that way.
We have no cause for sorrow with the number of registrants that we are witnessing at all INEC offices that I have visited, and so we are making the rounds to ensure that the objective for which this holiday was designated is satisfied.
The elections this year are crucial for us in Ekiti and the Southwest, she said, so a low turnout would hurt rather than help. The members of the Independent National Electoral Commission also deserve praise for volunteering their time for this event.
This is the finest method for you and me to improve our country; therefore, you shouldn't just collect these PVCs and stay home on election day.
Mr. Chris Ogunmakinwa, the INEC Electoral Officer for the Ido/Osi Local Government, praised the state government for making the collection of PVCs a state holiday.
In light of the overwhelming number of people that flocked to the INEC office to register to vote, Ogunmakinwa said that the gesture had a positive effect.
Imoleayo98 (
)