NEWS
Suspense envelops Osun as tribunal decides Adeleke, Oyetola suit Friday
This article Click to see Video describes something that took place only a few minutes ago. Today, See Video Clip the report was distributed to the public by our publishers.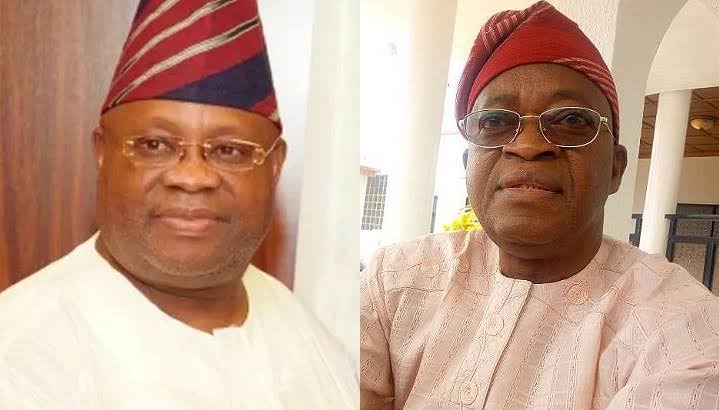 The state of Osun in Nigeria is on edge as the Election Petition Tribunal is set to deliver a judgment on a petition filed by the All Progressives Congress (APC) against the victory of Governor Ademola Adeleke in the July 16 governorship poll. The APC is challenging Adeleke's victory on the grounds of non-compliance with the provisions of the Electoral Acts and the Constitution, and has also raised issues about the certificates tendered by Adeleke for the 2018 governorship election which he lost to the then incumbent governor, Adegboyega Oyetola.
The rivalry between Oyetola and Adeleke has been a major feature of Osun politics in recent years, with Oyetola having already declared that he has high hopes of returning to office soon. The fact that the 2023 general elections are only a few days away also means that the decision of the panel is crucial for both parties in terms of how they will perform in the next round of elections.
Leaders of the APC in the state have been working hard to keep the party together ahead of the general elections, while PDP leaders have also been working hard to keep their members motivated until the case is finally disposed off. Both parties have been sending large numbers of supporters to the court to witness the proceedings, and there is a great deal of expectation and tension surrounding the outcome of the case.


During the trial, the petitioners called two witnesses and presented many documents, while the respondents, being the PDP, Adeleke and the Independent National Electoral Commission (INEC), jointly called
3 witnesses and filed many documents.
Trendingg (
)