NEWS
Stop Threatening Me, You Will Not Win – Wike Tells Atiku Abubakar
This article Click to see Video describes something that took place only a few minutes ago. Today, See Video Clip the report was distributed to the public by our publishers.
With about one month before Nigerian eligible voters head to the polls to elect the next president that will pilot the affairs of the country, the main opposition party, the Peoples Democratic Party is yet to settle its internal crisis.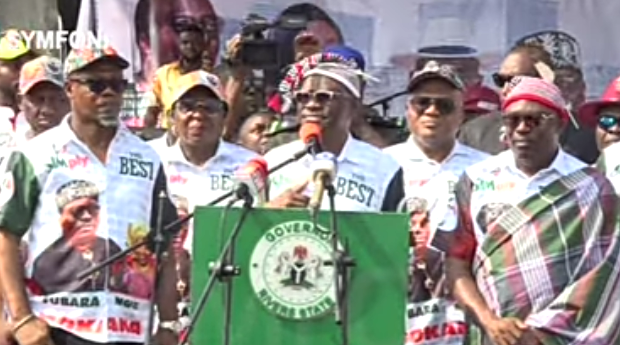 It would be recalled that the governor of Rivers state, Nyesom Wike and four other governors have been insisting on the national chairman of the party to step down.
Speaking today at a campaign rally, Wike while addressing the audience, said he will not be intimidated by Atiku Abubakar threat.
According to him, Atiku Abubakar will not win the forthcoming 2023 presidential election.
Hear him "Most of you are watching on YouTube that they will deal with me, he will not win. You have not win anything but you are saying you will deal with some people. Will God allow you? If you are coming to take power because you want to Punish people, you won't win. Let them try it. All your brothers living in Abuja tell them to remind there. " Wike said.

Enecheojo (
)