NEWS
Simi reacts on the electoral process and reports so far, says Tribalism is Disgraceful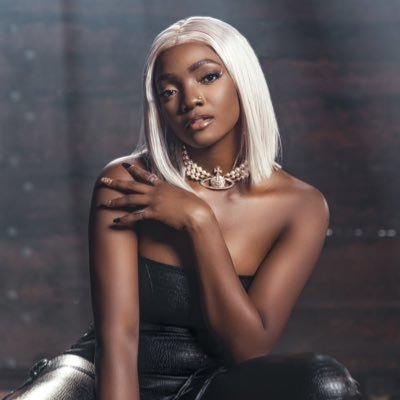 Popular Nigerian artiste and songstress, Simisola known as Simi has taken to her official Twitter account to express herself about the gubernatorial election that was conducted on Saturday and the reports that have been flying around social media.
She started by reminding those causing chaos during the election that politicians don't care about them, neither do they care for their families. And also reminded them that the tool of tribalism which they have been using is disgraceful.
Quoting Simi, she said, "And all these for politicians that do not care about you or your family. They are just using you. When the election is over, it will just be you, the poverty you are trying to maintain and your newfound lack of shame. They still won't care about you. Tribalism is disgraceful."
Be reminded that there were multiple reports of voters disenfranchisement in some parts of Lagos state during yesterday's gubernatorial and state House of Assembly election.
What is your opinion on what Simi said?
Thanks for reading.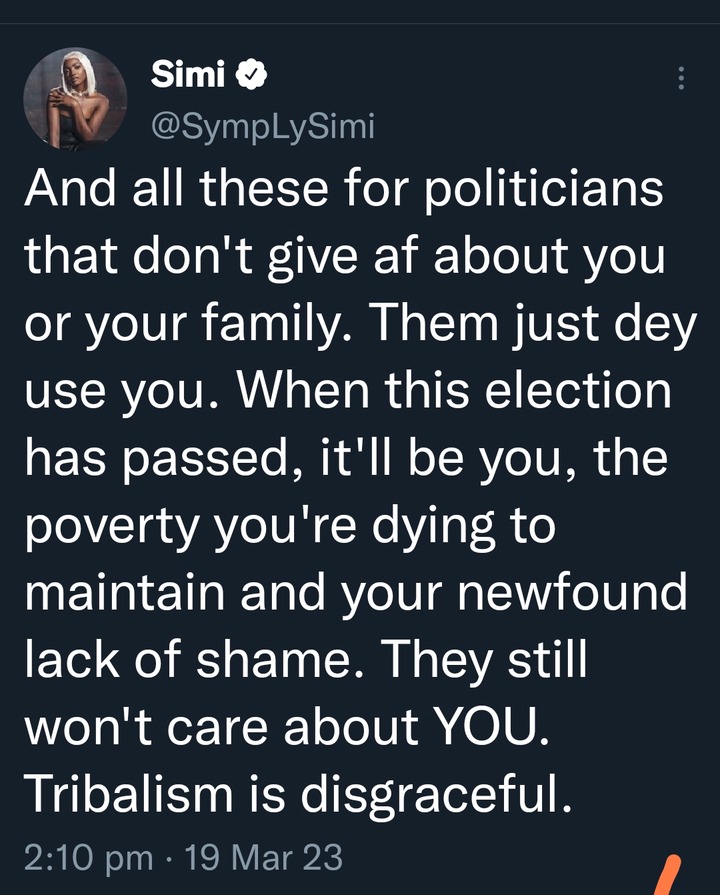 KosisochukwuGodwin (
)